We, at Enpass, are very excited to announce that Enpass for Chromebooks is now officially available on Google Play. It's not just a check mark against another platform for us as the most cross-platform password manager out there, but also much requested from our community of over a million users.
In June this year, we released a teaser, the fist look of Enpass on Chromebook. The way our Forums got flooded, made us realize the need for a secure offline password manager for Chromebooks! That's what made us pull up our socks and start crafting the Enpass for the Chromebook platform this time.
Since then, we've done a lot of improvements and, of course, brought some awesome features for Android as well. We're very excited to share details of this new update, so here we go.
One more thing. All that goodness and the reliability of the Enpass experience comes to you at no cost! Yes, Enpass for Chromebooks is free for existing Pro users of Enpass for Android.
Yea, there were hurdles!
Enpass is an offline password manager, and it requires the native app and extension for complete functionality. But on Chrome OS, it was not possible to develop the native app (the apps on Chromebook are just the Extensions of Chrome browser), so, no Autofilling too!
While we were thinking of a workaround, Google announced the support of Android apps and Google Play Store on Chromebooks. Phew! We tested and found the basic Enpass for Android app working seamlessly on Chromebook and released that teaser.
The next challenge was to establish a secure connection between the app and Chrome browser for Autofilling. The Enpass Android app on Chromebook basically runs through a container, which restricts the connection between the app and our existing Chrome extension. Well, at least we got something to get our hands dirty on, and we came out with an all new browser extension, Chromebook Connector for Enpass, which connects to Android app through WebSocket using Secure Remote Password protocol.
Autofilling with Chromebook Connector
Chromebook Connector is a specially designed Enpass extension that lets you Autofill your login and credit card details in Chromebooks. The Connector is different from the our existing extension for Chrome browser on desktops, and this one works only with the Chrome Browser in supported Chromebooks.
Well, for Autofilling in Chromebooks, you just need to download the Enpass app from Google Play store and Connector from Chrome Web store. The steps to setup the App and installing the extension are more easy then it sounds. Just a couple of clicks and you're done.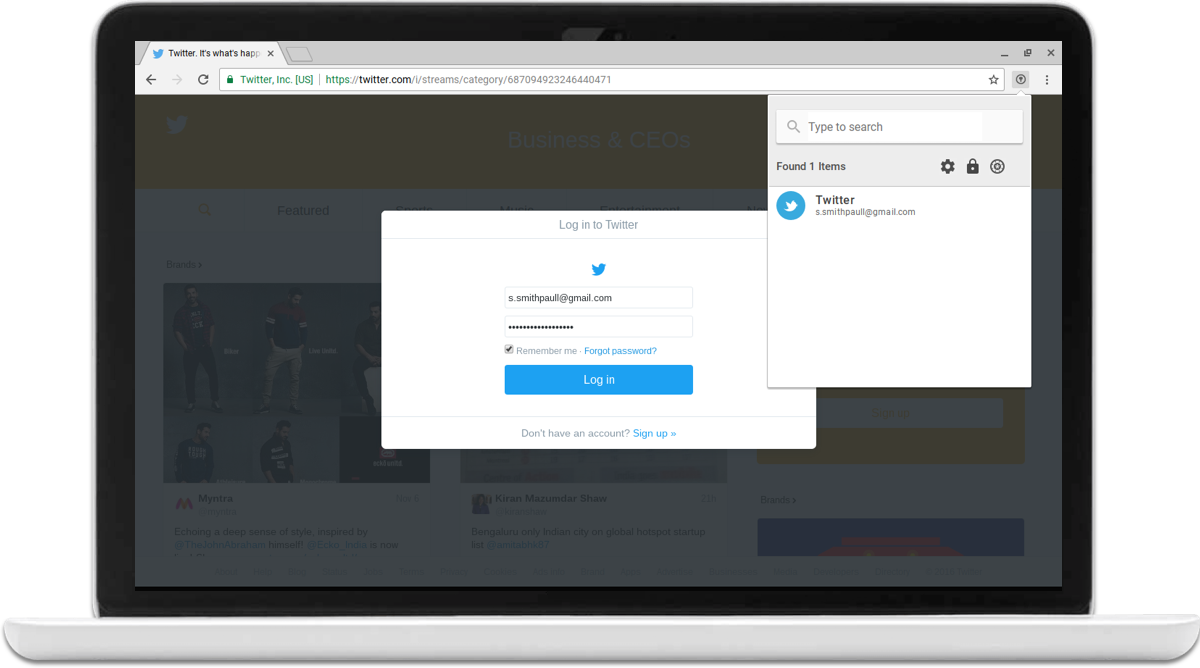 Well, there's more to amaze you, so keep on reading.
The Folder Sync
This new feature in Enpass for Android and Chromebooks allows you to take backup of your Enpass data locally to any folder on your device.
Essentially, it is a kind of auto-backup locally on your device that automatically syncs all your updated data to the folder, as soon as you make the changes.
New users, new welcome!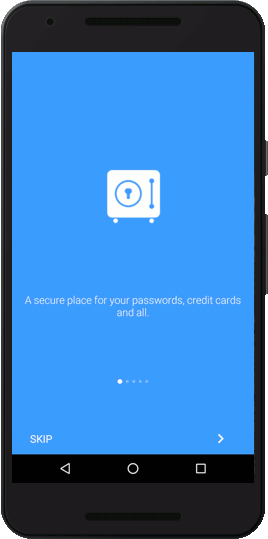 With the latest update, we've now entirely changed the way Enpass welcomes you. With every new setup or restoration, you'll see the dynamic welcome screen (which would tell you about the unique Enpass experience) and the all new quick setup page which will allow you to enable Fingerprint and cloud sync right there.
We've also added an option for the new users to start using Enpass with a list of some sample items which one can delete afterwards.
Of course, that's not all. Apart from squashing some creepy bugs, we've done several improvements like taking backup of Enpass data to any folder of your choice on the device. To know the specifics, check out the complete change-log here.
Stay connected with us on Facebook and Twitter. You can also start a discussion with us, or participate in an existing one, at our Enpass Forums.
With ❤ from everyone at Enpass.