You were not born to remember passwords. Enpass is.
A secure vault to store everything at one place using a single master password.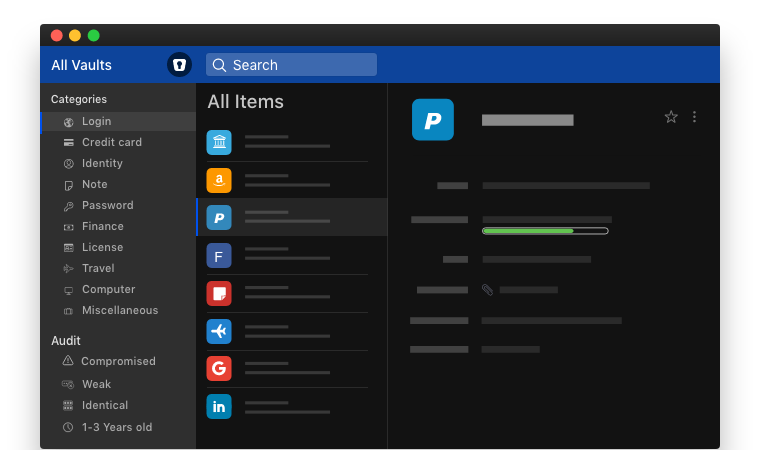 Your digital life, simplified.
Keep your credit cards, bank accounts, licences or any kind of attachment handy in Enpass. No last-minute hassle.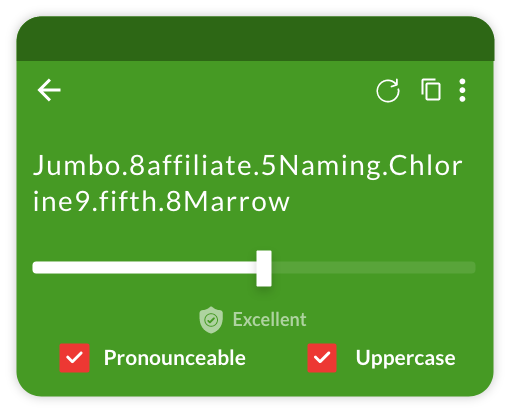 Generate strong passwords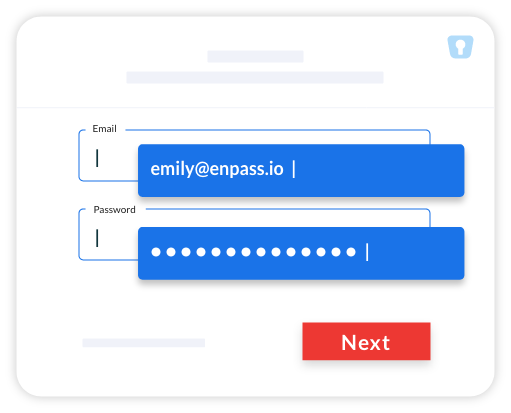 Autofill anytime, anywhere
Secure online shopping
Fill your credit cards and banking information automatically on shopping websites, and save yourself from phishing attacks.
Password audit
Do a regular health check-up of your passwords and filter out your weak, compromised, old and expired passwords.
Multiple-vaults
Create separate profiles for personal, family and work to keep your data organized, segregated and shared with other members.
Save everything
Secure not only your passwords but also your bank accounts, licenses or any sort of records, including attachments, by using 80+ built-in templates.
We do not store your data
You store all your passwords locally on your device, and can optionally sync them across devices using your own trusted cloud accounts. None of your secured-data reaches our servers. Total peace of mind.
Dropbox
iCloud
Google Drive
OneDrive

Box

WebDAV

Nextcloud
Pricing
Choose a plan that works for you.
Enpass for desktop
Get Enpass desktop app for your macOS, Linux, and Windows devices.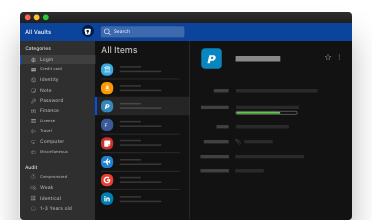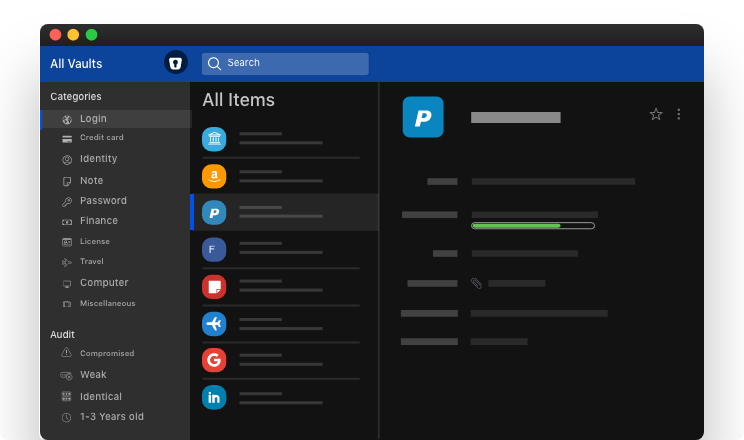 Have existing passwords?
Use the desktop app to automatically import your existing passwords from Chrome browser, Excel spreadsheets, CSV or other password managers.