You were not born to remember passwords. Enpass is.
A secure vault to store everything at one place using a single master password.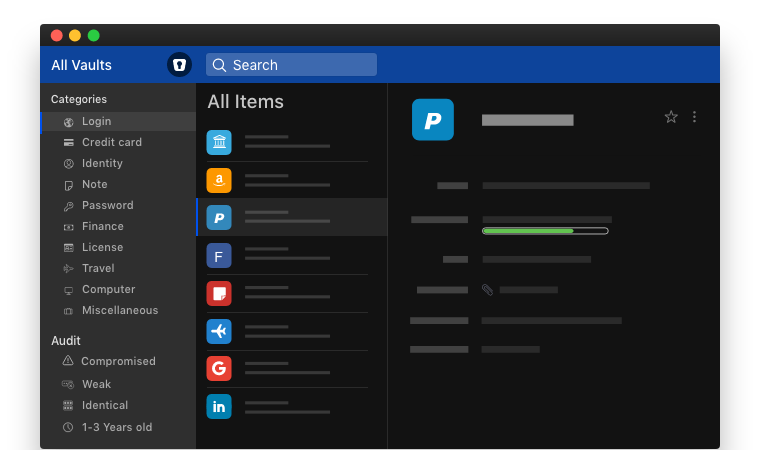 Your digital life, simplified.
Keep your credit cards, bank accounts, licences or any kind of attachment handy in Enpass. No last-minute hassle.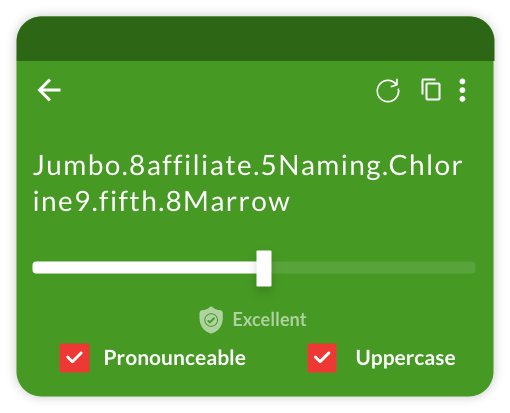 Generate strong passwords.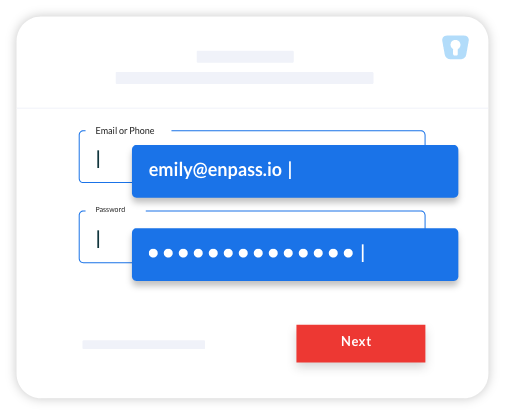 Autofill anytime, anywhere.
Password Audit
Increases your security by filtering weak, old, pwned and expired passwords.
Multiple-vaults
Lets you segregate your personal, family and work data in separate vaults.
Biometrics
Unlocks your data using fingerprint or facial recognition.
80+ templates
Lets you add your details efficiently using pre-defined templates.
Privacy matters.
We do not store any of your data on our servers. Live carefree!
Security white paper
This paper outlines our approach towards the security of Enpass on different platforms. Read the paper to know the principle that we follow to deal with the security of your data.
Super strong encryption
100% of your data is encrypted by AES 256-bit using open-source SQLCipher.
Data stored locally
By default, your data is saved on your device. You can sync via any cloud account.
Zero-knowledge system
As a developer, we can not see your data, nor can we access it.
Keep your data synchronized using cloud of your choice.