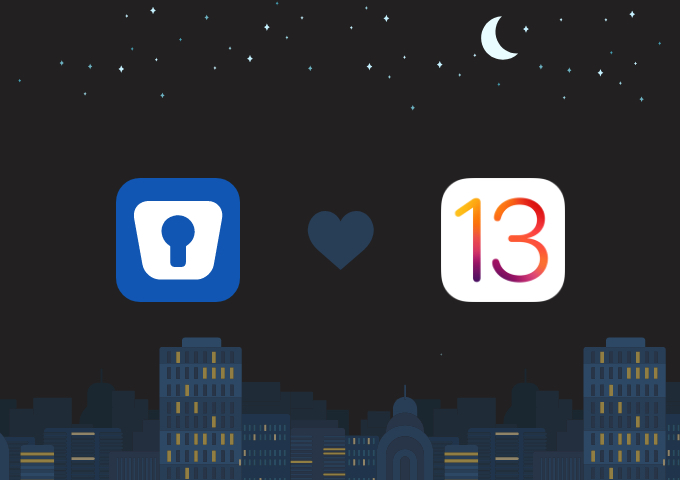 This is our favorite time of the year! No, not because of the upcoming holiday season but because Apple's annual event sets of the motion for a new version of iOS. Our developers started rubbing their hands in glee exploring new feature announcements of iOS 13 and then got to work to bring those to our users in quick time.
A few days ago, the new iPhones appeared on store shelves with iOS 13 and Apple pushed the update to older devices. Of course, we were on the task already and almost in sync, released the new version of Enpass for iOS.
The latest version of Enpass for iOS packs in all the goodness that iOS 13 offers. Let's dive right into Enpass v6.2.0 for iOS devices.
"Does it come in black?"
Ever since Dark Mode was introduced in macOS, all of us have been anxiously waiting for Apple to bring the same to iPhone and iPad as well – all the Batman fans as well as old Star Wars nerds.
And like clockwork, as iOS 13 brings support for Dark Mode, the latest version of Enpass for iOS introduces a Dark Theme.
Apart from its mystical, edgy appearance, the dark theme is quite practical for modern displays. Nobody likes to wake up to the blinding bright screen of their phone in the middle of the night. Dark Mode allows you to ease into your smartphone.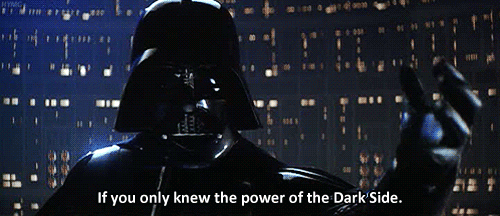 Voice Control
While Dark Mode gets all the buzz, Voice Control is one of the underrated highlights of iOS 13.
Enpass now supports voice commands – from basic features like scrolling to advance navigation across the app.
Website Icons
The latest update also offers long-pending support for Website Icons, popularly called Favicons.
These icons usually are brand logos that help users to recognize an item in a quick glance. It ups the visual appeal of Enpass and makes your user experience better.
To enable the feature, head straight to Enpass Settings > General, and enable Use Website Icons. You can check out our detailed blog-post about the feature.
Summary
Of course, like with any other update, there are several improvements here and there making the sum of the parts greater than the whole and up-to-date with what the platform offers.
Here are the complete release notes.
Download Enpass for iOS today, and let us know about your experience. If you have any feedback or suggestions, drop us a line at support@enpass.io or give us a shout out on Twitter or Facebook.