Its really the happiest moment for us watching Enpass to grow up like a kid. We nurture it, groom it to make it shine as one of the best cross-platform password manager. No matters how tough and long this voyage is with lot of things to do, but we are zealous sailors working really hard to stay on course. And here we are releasing Enpass 4.6 for Android with not only improvements but also offering a couple of new features too.
Unlocking by Fingerprint on Samsung devices.
Wow! Your Samsung device has a fingerprint scanner that really quickens the process of unlocking the device. We heard your longing to get the same in Enpass too. Just enable the Fingerprint scanner from Enpass settings and it will allow you to unlock its keychain with a swipe, masking the hassle of entering long master password every time.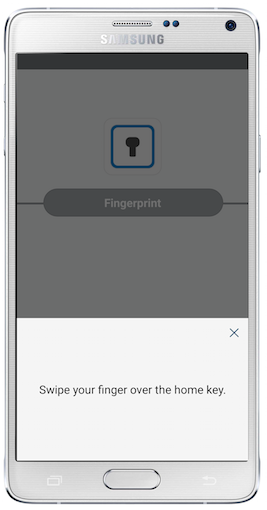 What you shouldn't expect yet!
Fingerprint Scanner works just like the PIN code. It doesn't offers you the smoothness like Apple TouchID, where you can unlock with fingerprint even if, Enpass application is restarted. In Android, we don't have a safe place like Apple keychain that helps unlocking by your secured master password after validation by Fingerprint. So once the Enpass application is closed (Either by you or OS), you're forced to enter your master password.
Other features.
There are lot of other features too including but not limited to ownCloud sync support, password history and Material theme. Have a look on Release notes to know what Enpass 4.6 on Android offers you.