With Apple Watch, the technological revolution in wearables has gained a new pace and we believe in keeping pace with the advancements in technology. So, here we are bringing forward your very own Password Manager for your latest gadget Apple Watch.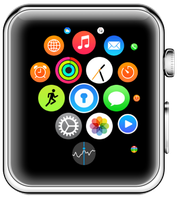 There is one thing noticeable about Apple watch, the more you wear it, the more you'll realize just how personal a device it is. So Enpass on your Watch makes it easier for you to access your frequently needed passwords without reaching your pocket for your iPhone.
Setting up Enpass on Watch.
Getting Enpass on Apple Watch is as easy as just toggling Enable button from Enpass and setting up a PIN code. For detailed instructions, have a look at this section in User manual.
Security in Enpass on Watch.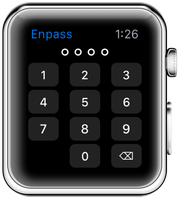 All of your data is stored on iPhone and is fetched from your device every time over the Bluetooth. So no worries, if someone steals your Watch as it will simply not work when out of range. However the data you shared from your iPhone for Watch is not protected by your master password of Enpass, rather it is saved in the secure iOS keychain for sharing. You can also set a four digit access PIN code for Enpass on Watch. Read more to learn about the security.
Free update.
Yes, extension for Apple watch comes as a free update and you won't be charged for this.

Explore Enpass and don't forget to share your feedback with us. Even the smallest of your suggestion would be valuable for us for making Enpass better.