We are very delighted to release Enpass 5.0 for Windows with its most awaited feature ever: The Browser Extensions. Its really a dream come true and moment of celebration for us. We feel that now in real sense, Enpass has now become a complete password management solution. Now say bye-bye to tedious copy/paste and manual updation of passwords while surfing. Browser Extensions will take care of all these on the go. So just relax and have a look at most enthralling features of 5.0.
Browser Extensions
Enpass browser extensions are the plug-ins installed in web-browsers (Firefox and Chrome for now) through which the browser communicates directly with the main Enpass App for autofilling and updating passwords in real time. With Enpass 5.0, you need to download and install extensions separately.
Auto-filling in no-time
Imagine, you're on the login page and with the blink of eye, your login information from Enpass is fetched and you're logged in. Looks cool, huh! The new Enpass browser extensions makes this possible for you.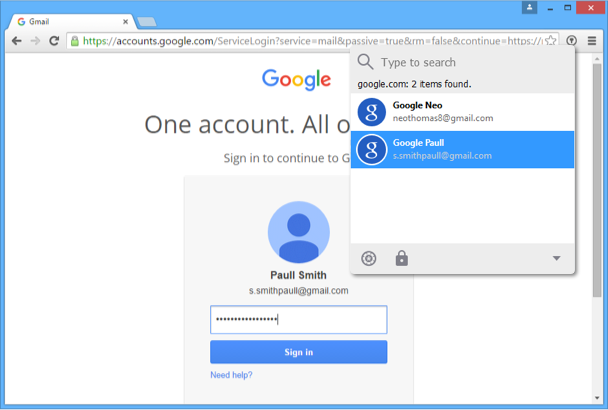 Auto-saving on the go
Gone are the days when you have to first sign up and later save the username and password in Enpass Keychain. Just sign-up or login in a web-page and Enpass will automatically prompt you to save that particular information in its keychain. So managing passwords in day to day life is now a no-sweat play.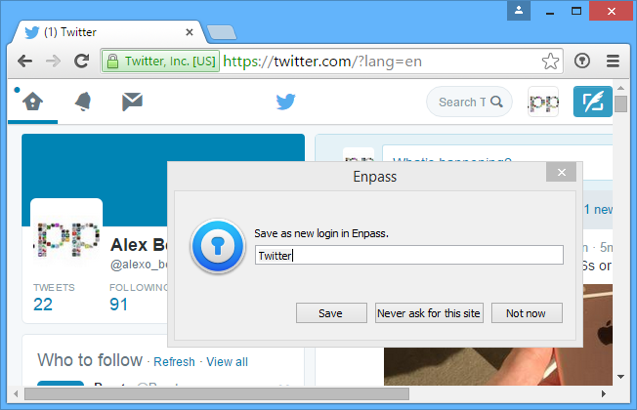 Hastle free password changing
Guys, the next big respite from extensions is ease in changing passwords. Don't get frightened by imagining yourself entering the old, new and confirm passwords, and later updating your Enpass with the new password. Browser Extensions does this seamlessly by assisting you in changing password by filling old password, suggesting new unique password using password generator and then updating the password in Enpass keychain.
Password Audit: An 'add-on' to data security
Are you sure all your passwords in Enpass are strong and non-repeating, and they are not very old? Why not have a look at them by doing a simple audit using built-in Password Audit feature of Enpass 5.0. Just click Password Audit section in sidebar and see a categorized list of Weak, Old and Duplicate passwords. Hurry up guys! Its a fun too. Just give it a look.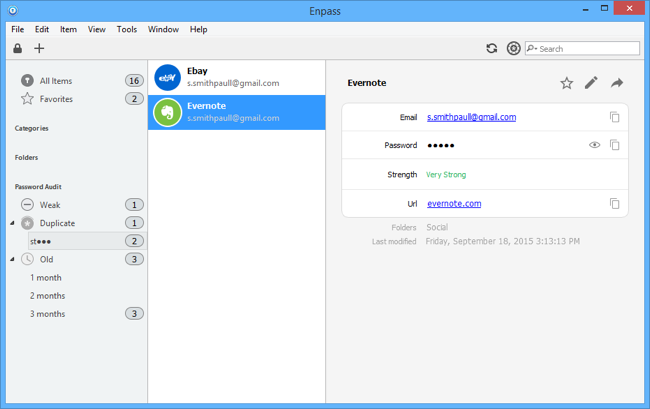 Wow! But how to get it?
Enpass 5.0 is available as traditional Desktop Application for Windows XP SP3/7/8/8.1/10 and can be downloaded from our website only. Enpass on Windows Store will not get this update due to non-availability of APIs to communicate with browsers.
Another big reason to be happy is that still with such a big update, Enpass is totally FREE. So, go get it.
Mac and Linux are the next
Beloved MAC and Linux users, don't worry as you are the next in queue. We'll be rolling out the extensions with Enpass 5.0 for you too very soon. You know, even if you've a rocket it will take some time to go to moon. Please be patient, Enpass is coming.
What are you waiting for? We believe, we have done a great job and its time for you now to get your hands on it. You're the only reason we are working so hard. Use it and share your comments and thoughts on our Twitter and Facebook. We are listening…