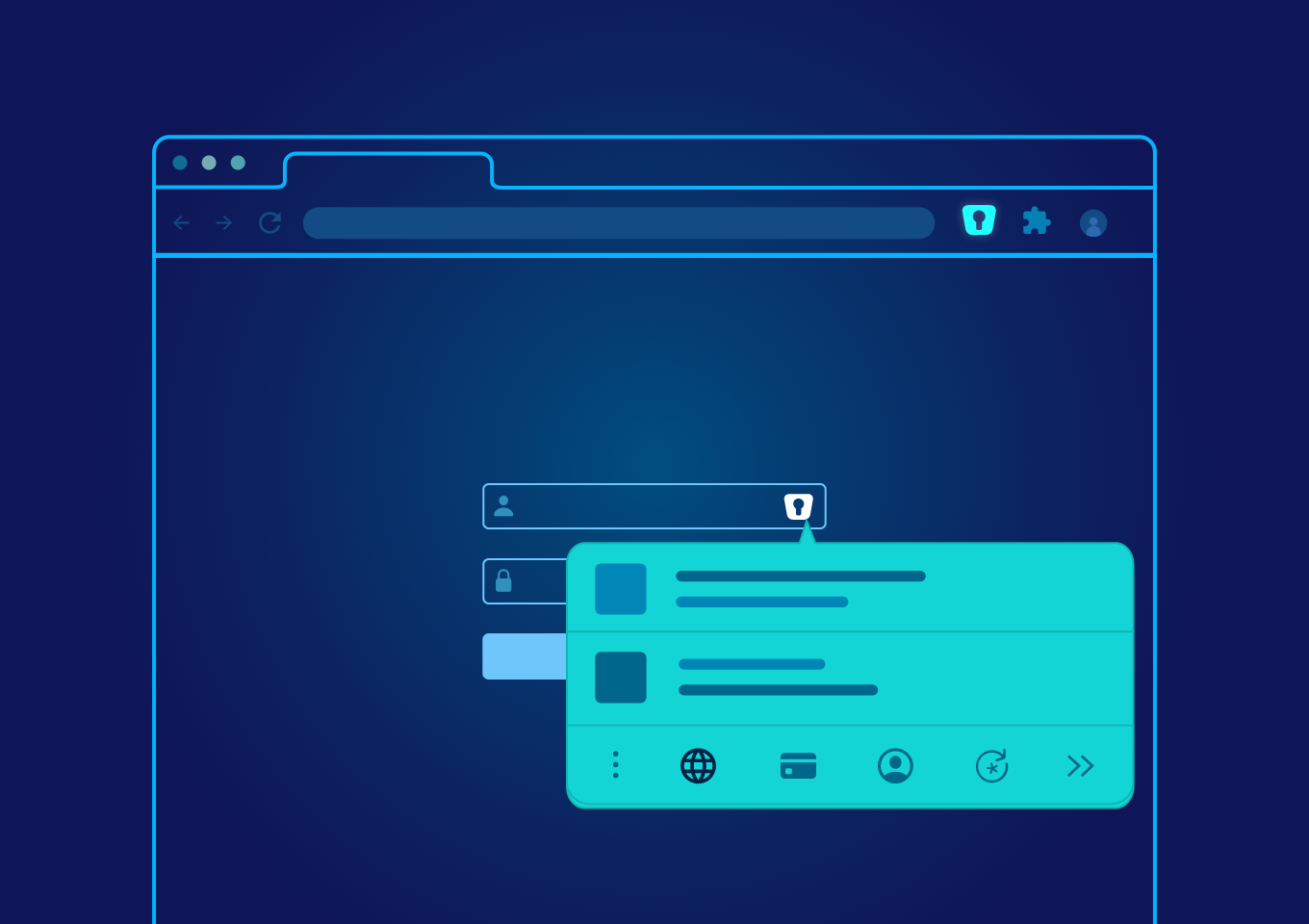 Improving the autofill experience has always been at the core of Enpass, and once again with desktop v6.7.4, we have taken it up another level.
Until yesterday, you had to move your cursor all the way to the Enpass icon in the browser toolbar to let Enpass autofill the loaded webpage. Well, that's no longer the case. With this new update, you're going to find a whole new experience waiting for you the next time you launch your browser.
To get the new Enpass autofill experience, all you need to do is update your browser extensions and desktop app to the latest version.
Introducing new and improved autofill experience
The first thing you'll immediately notice while browsing is the Enpass icon sitting there on the web page with a prompt to unlock Enpass. As soon as you unlock Enpass, you'll see a popup menu with autofill suggestions right there on the form. Just select the right one and Enpass will fill in the details.

Alternatively, if you don't want to use the popup, you have the option to disable it temporarily or permanently. Find out more in our User Guide.

Along with these, we've made a bunch of other changes that will not only improve your experience, but also save you time!
Quick and easy access to key functionality
Enpass will automatically detect the type of form on the webpage you are on, and will show suggestions on the popup in the separate tabs for logins, credit cards, and identities. You can also generate new passwords or change existing passwords from the popup menu. What's more, if you need to use the Enpass Assistant for advanced features, you can now launch it directly from the popup. Find out more.
Customizing keyboard shortcuts
In the new extensions, we've added more keyboard shortcuts to lock, autofill, and activate Enpass on a webpage. You can customize them from the extension settings.
Dark mode for late night browsing
If you find yourself checking your bank balance, doing online shopping, or paying bills late into the night, then you'll probably have a preference for apps and websites that do dark mode well. You'll be pleased to know that the new popup UI has full support for the dark mode of the browser.
Allow Enpass to take care of autofill for you
Browsers like Chrome, Firefox, and the browsers based on them (Edge, Brave, Vivaldi, Opera, etc) have their own autofill functionality which if enabled may interfere with Enpass-autofill. To avoid this, we recommend setting Enpass as the default password manager in your browser, allowing it to. If your browser supports this, you'll see an option in the Enpass extension settings, and when turning it on your browser will ask you to grant privacy-related permission to the Enpass extension — allow that permission to Enpass for a great autofill experience.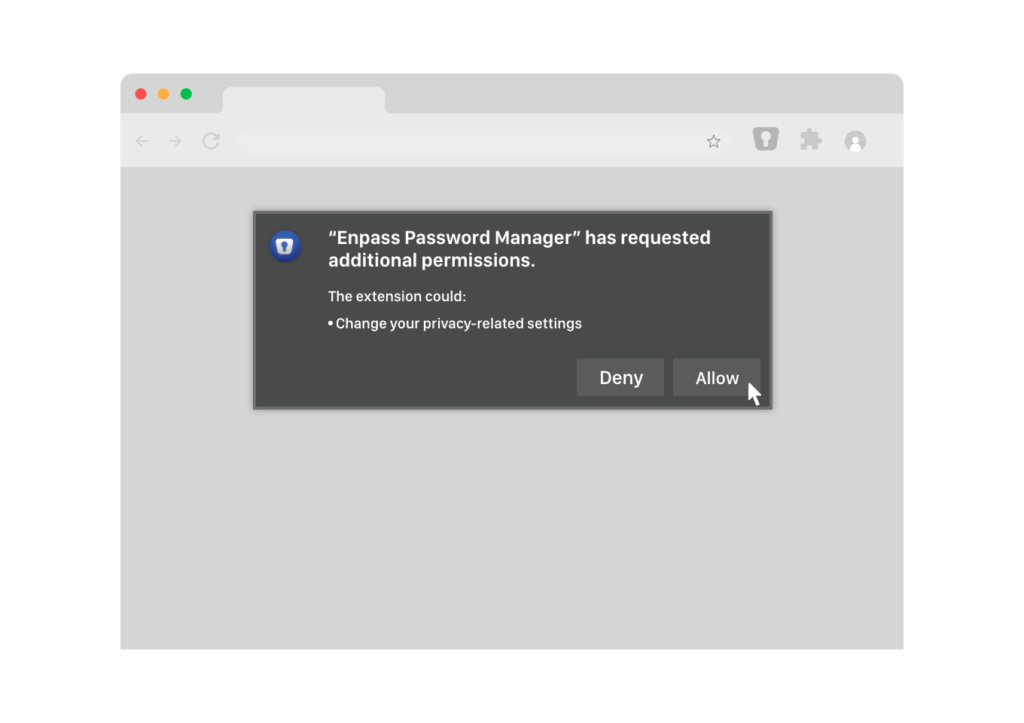 If you're new to Enpass and would like to give it a try, you can download the desktop version for free here.  
If you're curious to find out about all of the fixes and improvements we've included in this latest release, check out our release notes.
As always, we'd love to get your feedback on this latest release. Please drop us a line at support@enpass.io, engage with our community on our Forums, or give us a shout on Twitter or Facebook.