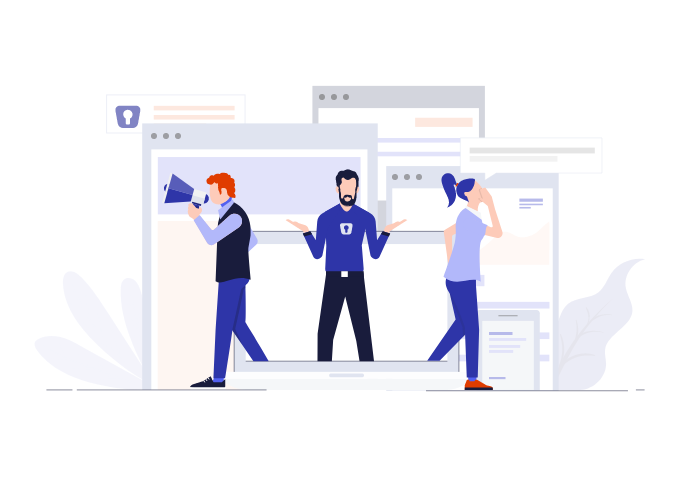 As we've been discussing for the last few days, we are transitioning to a seamless subscription model. It will make the on-boarding process easier allowing users to purchase Enpass once anywhere and use the same feature set across all their devices.
In last few years, Enpass has established itself as one of the leading cross-platform password management apps for smartphones, tablets, and desktops. Enpass helps users secure their ever-expanding digital lives across multiple platforms and devices.
Considering how the needs of our customers have changed and their usage evolved in the last couple of years, we announced this change in our business model last week.
Some things, though, never change
The change, though, is limited to how the users get started with Enpass. The core architecture of the app remains the same and Enpass would continue to be an offline password manager.
One of the reasons a lot of our users swear by Enpass is because their data stays with them and there will be no change in that position – we would never store your data on our servers in any way.
It's always been about your choice
Enpass was conceived with the idea to offer the best password management experience to users as they prefer. Wherever they are.
Enpass offers you the choice of choosing the cloud service that you want to sync your data with – and are not limited to iCloud, Dropbox, Google Drive, OneDrive, and Box but also WebDAV which has its share of fans.
We've also have had the broadest platform portfolio. We started with two operating systems and now offer apps for six platforms, including Linux and Chrome OS.
Now, we've extended the choice to our pricing as well.
Get started for free
The Enpass Lite subscription (priced at $0, d'oh!) is the best way to get started with password management. The free plan allows you full access on desktop – Windows, mac OS, Linux – while you're limited to 25 items on mobile – Android, iOS. This is a great plan for desktop-only users or the ones who want to evaluate Enpass without going for a paid plan.
The Enpass Premium subscription allows you full access on desktop as well as mobile with a choice of the subscription period – 6 months or 12 months ($1.49/mo; $17.99 billed annually or $1.99/mo; $11.99 billed half-yearly). You can also get the same capability on all your devices with a one-time purchase for $53.99 if you're so inclined.
Note that you don't have to buy Enpass on every platform individually – as was the case before. You can purchase Enpass Premium subscription on any mobile platform and get full access across all your devices, on all platforms.
As we shared in our blog post last week, existing Enpass Pro users will not have to pay anything extra as we make this transition. All our current Pro users will have access to the full version of the app on all platforms without paying anything extra. They will continue to receive future app updates and new Pro features that we'll release over time – for lifetime, on all supported platforms.
A word on registration
To enable subscription, we've created an email-based, password-less registration process that simplifies the payment options and removes the conflict of cross-platform usage.
For registration, we ask your email ID so that we can link your store purchase to an email ID. This will allow you to restore your subscription on other devices and platforms without paying again. We do email verification via a one-time password (OTP) eliminating the need for any password for authentication.
If you're using your Apple ID or your Google Account to register, then we also collect the Name along with the user ID.
We are committed to protecting your privacy and our Privacy Policy adheres to the guidelines of data protection set forth by the European Union in the General Data Protection Regulation (GDPR) in EU law on data protection and privacy.
Summary
The new Enpass subscription model is rolling out with Enpass v6.3 across all platforms.
With v6.3, existing Pro users will be able to register their past purchases for the complimentary upgrade and new Enpass users will be able to subscribe to Enpass Free or Premium plans.
From the past couple of months, our team was busy working on this transition and we had to put some feature requests aside. Now that we are up and running with the subscription, we'll get back to work on those feature requests, so keep the feedback flowing.
We look forward to your support in this transition. If you have any questions about the same, please drop us a line at support@enpass.io.
Related Posts