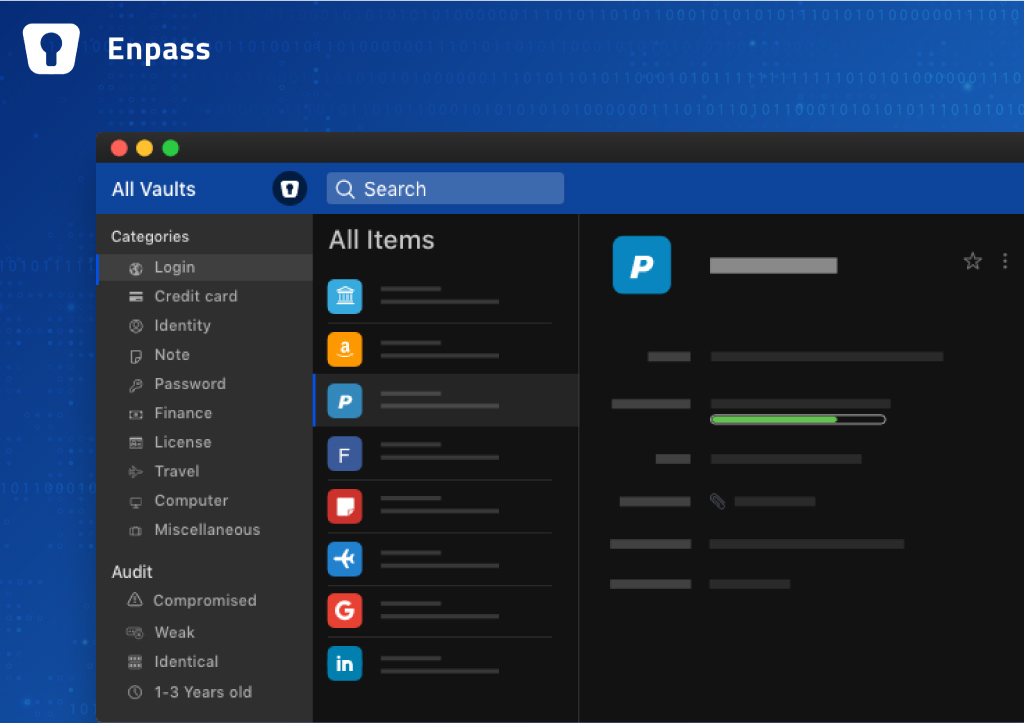 In December 2022, the popular cloud-based password manager LastPass revealed hackers had stolen the encrypted password vaults of its 30 million users. This means each user's master password is now the only barrier between the hackers and all their private information.
Most password managers, including LastPass, store users' passwords in a centralized location — a cloud server containing the private data of millions of other users. Unfortunately, these servers make a rich target for hackers — a honeypot filled with usernames, passwords and other valuable information.
So it's understandable if LastPass victims — and anybody who knows about this breach — are now weary of using password managers.
But the problem isn't password managers in general — the problem is finding a password manager that you can trust
The market is saturated with password manager apps, and it's hard to tell them apart unless you already know something about internet security and data encryption.
But what makes Enpass safer than the rest is easy to understand: Enpass doesn't even have a centralized cloud server for storing user data. As an Enpass user, you choose your own safest place to store and sync your password vaults — either in your own private cloud accounts or exclusively on your devices, synced with each other in the privacy of your own home (or work) Wi-Fi network. And Enpass encrypts 100% of your data, not just usernames and passwords.
Let's look at the most common questions when choosing a password manager…
…and especially when choosing a LastPass alternative:
1. Where and how will my data be stored? Is this password manager secure enough to protect my data in case of a breach?
No one wants to risk becoming part of the next breach of a password manager's data servers. So choose a password manager that gives you control over where your vaults are stored. When setting up a vault in Enpass, the first step is to choose its location: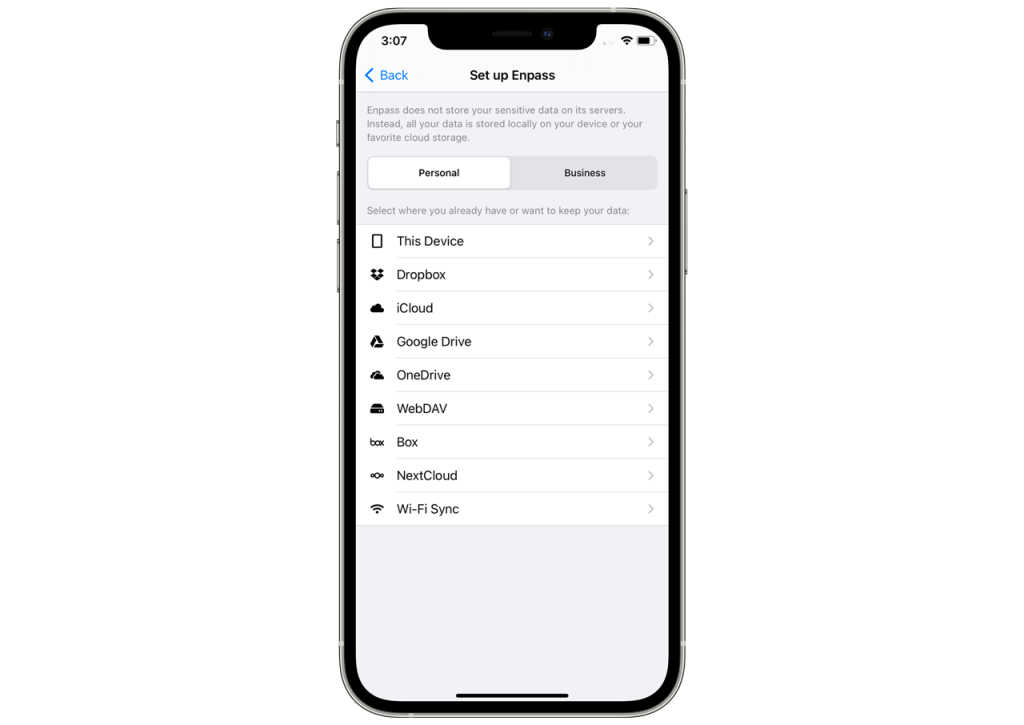 It takes less than a minute to set up, and because only you know where your data is stored, hackers can't just target one company's servers and steal your data. If you're using Enpass, a hacker would have to…
Target you personally (not a server full of millions of passwords)
Know which cloud services you've chosen for storing your vaults
Discover the credentials to those cloud accounts
Get past each cloud account's multi-factor authentication
And know your Enpass master password
(Plus there's a Keyfile option for the tech-savvy)
In short, Enpass syncs your data without sending anything to Enpass servers. With Enpass, it's impossible for your data to be stolen in a LastPass-style breach.
2. Is this password manager user-friendly?
Choose a password manager that's easy to understand, easy to use, and can be customized to fit your needs. Enpass's interface is intuitive, with a simple setup process and biometric authorization (fingerprints and face recognition), and is wildly customizable. In Enpass, you can…
Add tags to organize your items
Add, remove, rename, and rearrange the fields in each record
Make your templates
Easily customize the complexity of generated password
The password manager you choose should also be able to…
Auto-fill passwords, credit cards and other forms fields
Save new passwords automatically, if you choose
Alert you if any of your passwords are weak or compromised
Alert you when any site stored in your vaults reports a security breach
3. Does this password manager have cross-device compatibility?
Choose a password manager that can sync across all your devices. Enpass runs on Mac, Windows, iOS, Android, and Linux and can even be downloaded in a portable format that lives on a USB drive.
4. How easy is it to migrate your data?
Choose a password manager with a seamless and straightforward process for importing your data from your old password manager. Enpass has automated processes for transferring your password from 16 other password apps and from CSV files.
So what makes Enpass the perfect LastPass Alternative?
1. Affordability — Enpass is free for Mac, Windows and Linux, and free for up to 25 items on iOS and Android. And (in part) because Enpass doesn't need to pay for servers to store user data, Enpass Premium and Enpass Business subscriptions cost less than more vulnerable apps with fewer features.
2. Your data. Your control. Your cloud. — Even as the developer, Enpass has no way to reach your data. Enpass is truly zero knowledge and your data never leaves your control.
2. 100% encryption — Enpass encrypts all your data (even URLs, notes, etc.) inside the vault using 256-bit AES encryption. (Read more about security here.)
3. Higher data compliance for businesses — Enpass Business clients ensure their business-critical data remains secure within their IT infrastructure, without setting up or running a server, by using their trusted OneDrive/SharePoint to sync their teams' password data. Enpass offers higher compliance with regulations and data protection laws, like GDPR.
4. ISO/IEC 27001:2013 certification — Enpass meets the requirements of this globally recognized information-security standard and has undergone an independent security audit by Cure53, a third-party security firm, further ensuring the security of systems and data.
5. Rich with features — Enpass includes…
Multiple vaults
Advanced customization
Breach monitoring (alerts you if sites you use are hacked)
Password audits (alerts you of unsafe passwords)
Easy importing from other password apps
Cross-platform and cross-device compatibility
Experience the Enpass advantage for yourself
Enpass is the most secure and trusted Lastpass alternative.
Download the free desktop app and try it for yourself.
It's time to give your data the security it deserves.