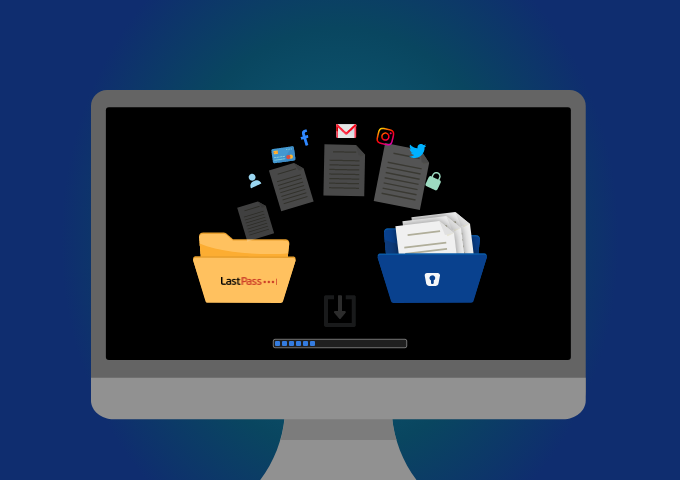 In 2014, Enpass started its journey as a password management app for smartphones and desktops to help secure the ever-expanding digital lives of our customers. Since then, we've offered one of the best and feature-packed offline password managers across multiple platforms and devices.
If you're bummed with the new changes at LastPass or are using another password manager, consider switching to Enpass.
Why is Enpass better?
Enpass is not just a 'password manager' but also allows you to securely save all personal and sensitive information, including notes, licenses, software keys, passport, SSN, bank details, et al. Moreover, Enpass is an offline password manager. While you can sync your data across all devices via iCloud, Dropbox, OneDrive, Google Drive, WebDAV, and Box, we do not store or have access to your data.
Enpass is affordable, and the small subscription we charge helps us offer the best password management experience and best-in-class privacy, with marquee features including Breach Monitoring, Password Audit, and more.
What's more? The free version of Enpass offers all the core features for free on desktops. Download, and get started right away and store as many items as you want along with multiple-vaults. There's also a free plan for mobile – Android and iOS – but with a limit of 25 items that you can store. Once you upgrade to our paid subscription plan, you can store unlimited items in multiple vaults.
However, if you're not comfortable with a monthly subscription or annual payments, you can also opt for one-time purchase of Enpass Premium which gives you a lifetime access to all the Enpass goodness.
How to move from LastPass to Enpass?
We support importing data from most popular password managers, including LastPass, into Enpass.
Importing your data from LastPass to Enpass is quite seamless. Export your LastPass data in the .csv unencrypted file format, download and install Enpass on desktop – Windows, macOS, or Linux, and import the .csv file into Enpass. And that's that!
You can check out detailed steps in our manual or check out this tutorial video.
Download Enpass, and if you have any feedback or suggestions about your experience, drop us a line at support@enpass.io or give us a shout on Twitter at @EnpassApp or on Facebook.