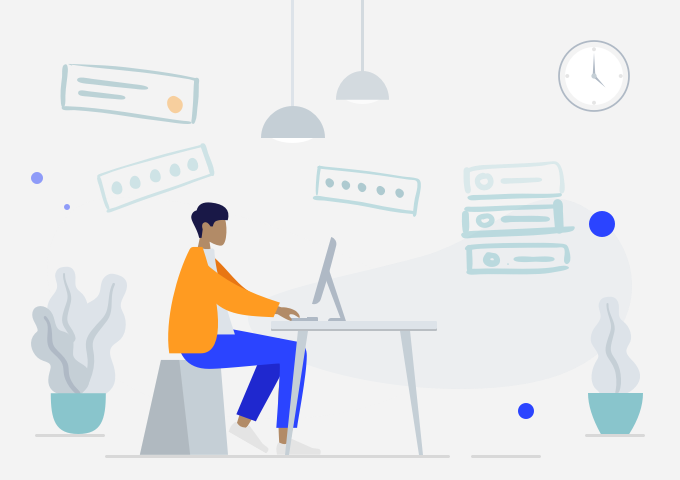 In today's digitized world where every other day, we come across some cyber attacks and see millions of users' compromised data circulating over the dark web. It becomes a necessity to use secure and difficult to crack passwords to protect yourself online. But the problem is that tons of important apps and websites we use require passwords, and we cannot remember them all. This is where a good password manager comes into play. A password manager is a software that remembers all your passwords and stores them in an encrypted form and provides you details whenever needed.
And most importantly, a password manager can do a lot more than just remembering passwords. Here are some lesser-known features of a password manager.
Password Audit
Enpass diagnoses your digital security by checking how robust your passwords are. Enpass uses a local scanning process to look for weak, identical, expiring passwords and categorizes them accordingly. Once the scan is done, Enpass lets you know which accounts need a refresh. And how many of them is a duplicate, old, or simply not strong. It helps you avoid any compromise in data security and last moment rush to change expired passwords.
Multiple Vaults in Password Manager
Multiple vaults is another marquee feature that any best password manager would have. This has been one of the most requested features from our users. And we're delighted that Enpass 6 brought support for the same.
All your Enpass items reside in a database that we call as "Vault." Multiple Vaults mean you can have more than one database. This allows you to use the same app instance for personal and work credentials or have separate vaults for different clients you may have. Check out the steps here to create multiple vaults in Enpass.
Strong Password Generator
Do you struggle to create a robust password every time for new sign-up? It's time you give Enpass password generator a shot. Enpass creates strong and random passwords by using a cryptographically secure random generator. And because you use a password manager, you'd save the complex and robust password without a need to memorize it ever. Keep your password safe, and autofill it wherever you need to enter the password – whether in your desktop browser or an app on your smartphone.
In the case where websites force you to create a password of a specific length, follow the same rule. Create a non-pronounceable password using Enpass password generator. You can also include the pre-defined complexities (uppercase, digits, and symbols) to make it stronger. See here the steps to create strong passwords using Enpass password Generator.
Store Files in Password Manager
Many password managers allow you to attach documents and images to items. In Enpass, you can also attach photos, PDFs and file of any other format in any item. The files you upload in Enpass also gets encrypted and can be accessed from any device synced over the same cloud account. See how to add files to Enpass using these simple steps.
Autofill Forms
Like any other best password manager, Enpass allows you to avoid filling login or sign-up forms. You can first easily save your information in Enpass, and then this information will be used to fill the forms automatically you encounter online.
These are a few simple and essential features we think a little lesser-known in a password manager. Are there things that we missed? Do you think if there's a feature that we didn't touch upon? Tell us on Twitter at @EnpassApp or on Facebook. You may also drop us a line at support@enpass.io for any help, and to start any discussion, head straight to the Enpass Forums.