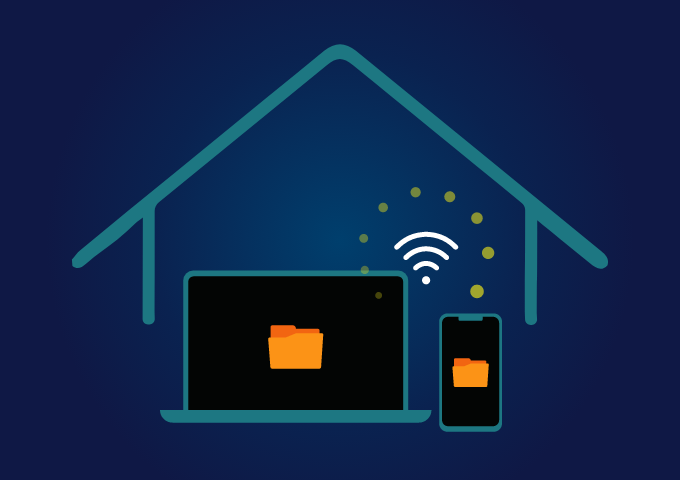 Well, the title of the blog post was a spoiler. But since you've been waiting for this for quite a while, we wanted to put it out right away.
Throughout our journey, we have always welcomed the support and feedback from our customers to help shape and enhance Enpass as the best Offline Password Manager. So, we are excited to announce that one of the "hottest" feature requests we've had is now a reality..
As from today, you can finally sync all your sensitive data, cloudlessly across multiple devices over Wi-Fi or your local network, without it leaving your environment..
What is Enpass Wi-Fi Sync?
The new Wi-Fi Sync feature allows users to sync their data between various devices connected to the same Wi-Fi network – without the need for any intermediary cloud service. Hence, 'cloudless.'
To make this happen, Enpass on your desktop runs a server that is discoverable via mDNS protocol. The Enpass apps on your other devices will discover the server on the network and pair with it.
Who is Enpass Wi-Fi Sync for?
Although we have always offered the capability to securely sync data through your own cloud accounts with Enpass, our research shows that some people just don't like the idea of their data hopping around the world wide web. If that is you, someone who is extremely security conscious, then Enpass Wi-Fi Sync is just what you've been looking for as your data will never leave your local network.
How do I set up Enpass Wi-Fi Sync?
First things first, to use Enpass Wi-Fi Sync you must have a desktop running on your network as the Wi-Fi Sync Server, storing and serving the vaults to which your other devices can connect and sync. All of the devices need to be on the same network.
To start the Wi-Fi Sync Server from the Enpass desktop app, go to Enpass Settings → Wi-Fi Sync. Once the server has been started, you need to add the vaults to the server to make them available to the other devices on your network.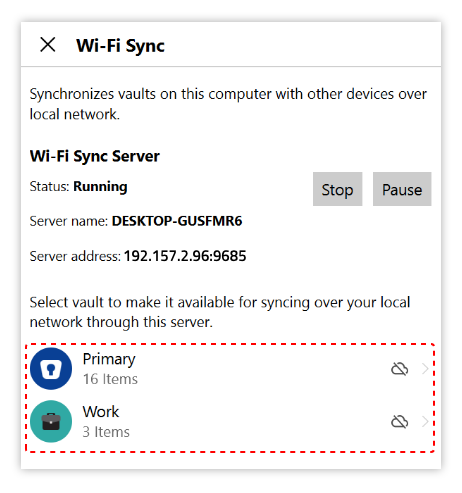 You can find the step-by-step instructions here.
What's more?
The latest update also brings a bunch of improvements – like the actionable tiles on the Audit dashboard – along with several bug fixes. Here are the release notes for a detailed changelog.
At Enpass, we continue to strive to make your password management experience better and more secure to keep up with the increasing digitization of our lives and align with diverse requirements scenarios of our customers – at work, at home, and everywhere in between. As we mentioned earlier, we owe a lot to our Enpass community of users for their support, and for always pushing us to go further. And a special thank you to all our beta testers for helping us polish the final product that is in your hands now.
Download Enpass here, and we'd love to get your feedback on your experience. Please drop us a line at support@enpass.io, engage with the Enpass community on our Forums, or give us a shout on Twitter at @EnpassApp or on Facebook.