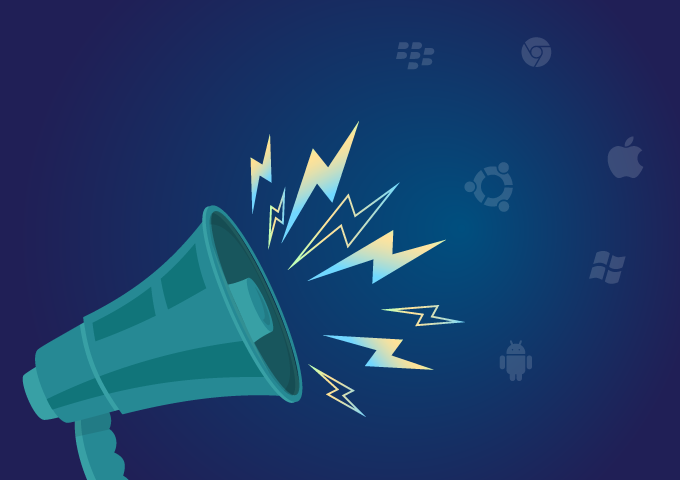 Enpass is constantly evolving so we can better serve the needs of our community. Our consistent development cycles ensure superior security and data integrity, support for changing real-world workflows and scenarios, as well as progressive updates to tap the new capabilities of different platforms and devices.
We've also been quite nimble and quick to jump on to new operating systems so that Enpass users aren't stuck blind on a device of their choice. Whether it was BlackBerry, Windows Phone, Chrome OS, or others… we've followed our users and where the market went.
However, with a rapidly evolving platform ecosystem that requires an always-on approach to the product, we are revaluating our support for some legacy platforms that have reached their end-of-support cycles. We've also observed that these platforms don't see enough traction/downloads to justify continuing developer effort.
Hence, from November 1, 2021, we are changing the minimum operating system support for Enpass across all mobile and desktop platforms.
Going further, the minimum operating system requirements for Enpass will be:
Windows: Windows 10 version 1903 and above (64-bit only)

Microsoft ended mainstream support for Windows 7 and 8.x a while ago, and it isn't feasible for us to support these platforms anymore.
With this we will be able to provide native support for ARM64-based devices.


macOS: macOS 10.14.6 or later

We support the macOS versions that are being supported by the Apple officially.
With this we will be able to provide native support for Apple Silicon based devices.


Linux: Ubuntu 18.04 or later, CentOS 8 or later. Any other modern Linux distro within the official support period should be able to run Enpass without any issue.
Android: Android 6.0 or later
iOS: iOS 12.5 or later
While Enpass will continue to work on your existing devices in its current form and function, we will deprecate support for these old platforms in the last quarter of 2021 and there will be no further updates for Enpass on these platforms.
We are committed to continually upgrade our offerings for the modern platforms – like our recent feature additions – to offer the best password management experience. Keep watching this space!