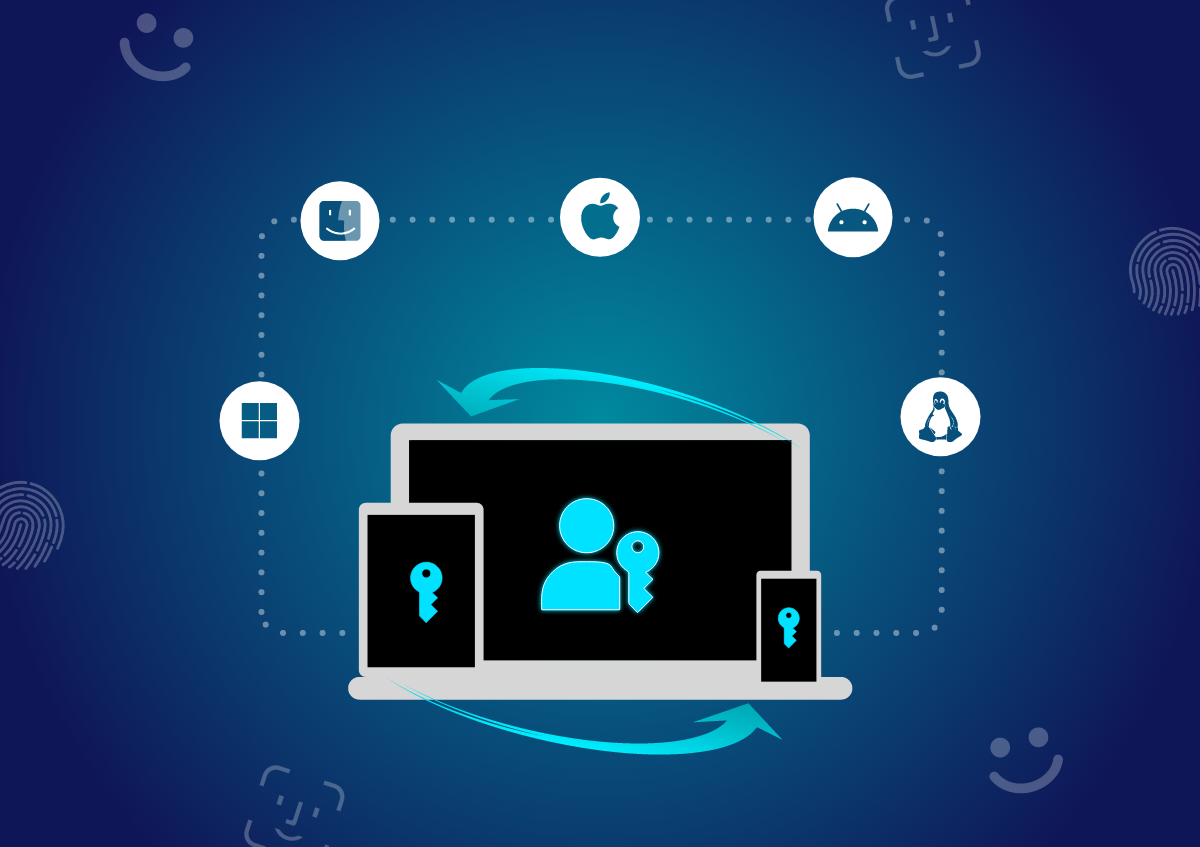 Over the last month, Enpass became one of the first password mangers to embrace the passwordless future by adding passkey management to our iOS and Android apps. Today we're closing the loop with the introduction of passkey management for Mac, Windows and Linux.
Now that Enpass can create passkeys on any of your devices, and sync them seamlessly, let's recap why this is a really big deal:
Log in with your face or fingerprint
Passkeys are creating a world where the way you unlock your phone or computer is also how you log in to sites and apps. The technology was developed by a partnership of leading tech companies, working together to create a safer, faster, easier, and unhackable replacement for passwords.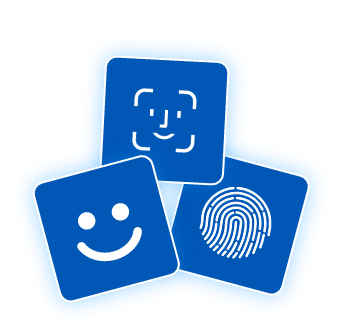 You'll soon find many of your accounts on major websites (and eventually, almost all your account everywhere) will be encouraging you to transition to passkeys for additional security they provide. Passkey security is already available from dozens of sites, services, and apps, including Apple, Google, Microsoft, Amazon, PayPal, eBay, GitHub, Nintendo, TikTok, and Yahoo.
When you go to the security settings of accounts like these, you should be able to find an option for "passkeys" or "passwordless login" With the latest versions of Enpass for desktop and the Enpass browser extension installed, passkey management is enabled by default. Creating passkey is easier than you might think: Your account will ask you to allow passkeys by using facial recognition or a fingerprint, or your Enpass Master Password, then Enpass takes care of the rest in about 1 second.
Passkeys are pairs of digital "keys," generated by your device, one kept on your account and one encrypted on your devices, which automatically match together to confirm you're really you when logging into a site or app. Learn more about passkeys at enpass.io/passkeys.
Why syncing passkeys is important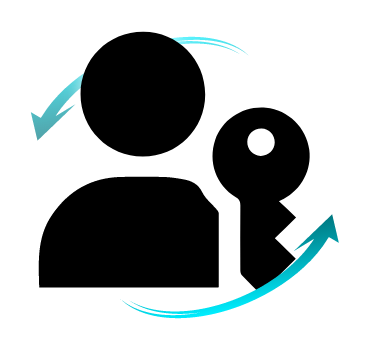 Until recently, passkeys have been tied to specific devices, which wasn't exactly user-friendly. Syncing passkeys with Enpass changes all that. When Enpass generates account passkeys on one device, they automatically become available for logging in to that same account from all your devices. If you're using Enpass, whenever one of your account starts offering passkey support, you'll be ready!
Passkeys are even safer when stored in Enpass
So why Enpass? Aside from being wildly customizable, wallet-friendly, and secured with government-level encryption, Enpass offers a powerful security measures other password managers don't: Enpass empowers you to choose your own safest place for encrypted passwords and passkeys to be stored and synced.
Most password managers store every user's vaults on the same centralized cloud sever. This philosophy has already led to a devastating security breach at one of the biggest password managers in the world.
But this problem doesn't exist with Enpass, because Enpass vaults can live in your own cloud account (iCloud, OneDrive, Dropbox, Google Drive, Box, NextCloud, or WebDAV), or exclusively on a your own devices (syncing directly via Wi-Fi).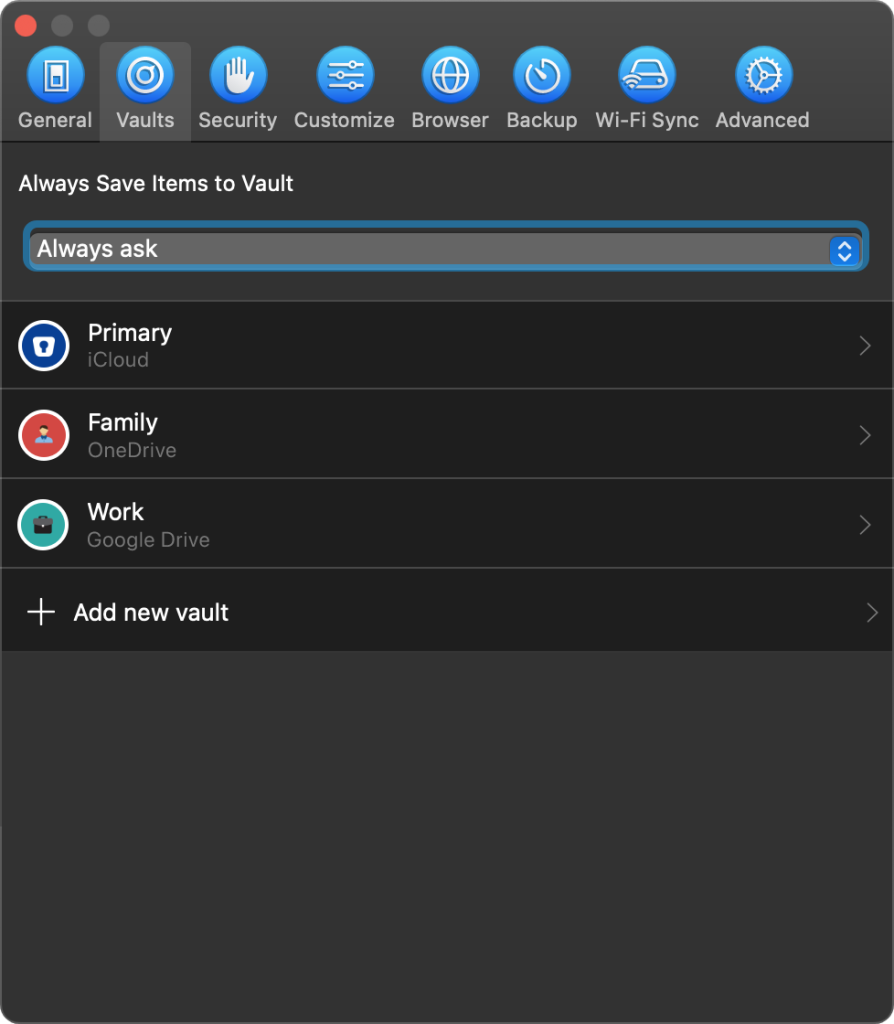 Creating an Enpass vault in your own cloud account takes only about 60 seconds, but adds significant extra layers of security. A hacker trying to steal your passwords and passkeys would have to…
Target you personally (not some central server)
AND know which cloud services you've chosen for your vaults
AND know the credentials to those cloud accounts
AND get past each cloud account's multi-factor authentication
AND also know your Enpass master password
Couple that powerful security with the fact that Enpass vaults can still be easily shared with co-workers or family members, and there's just no better way to manage your shiny new collection of passkeys.
What do you think of passkeys and the passwordless future?
The Enpass team is excited to see passkeys finally on the cusp of worldwide adoption. But what do you think? Visit the lively Enpass community forums to share your thoughts and experiences with passkeys, or ask for help if you need it. You can also reach out to us @EnpassApp on X, or on Facebook.