A very well saying is "You get better at working only by working, and if you don't work, you're not getting better". Following the same, here is Enpass 5.3 for iOS that has not only become beautiful to look at, but also has lot to fascinate you in terms of features.
Cool Sidebar and Detail page
A new splendid sidebar, you'll see and love to look at. Along with the better separation (You can also call it arrangement) of categories from tools, sidebar has better placement for sync status.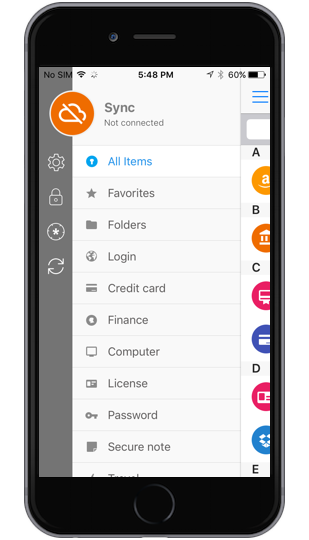 Also the detail page looks more ravishing having the tint of same color as item's icon. What do you say?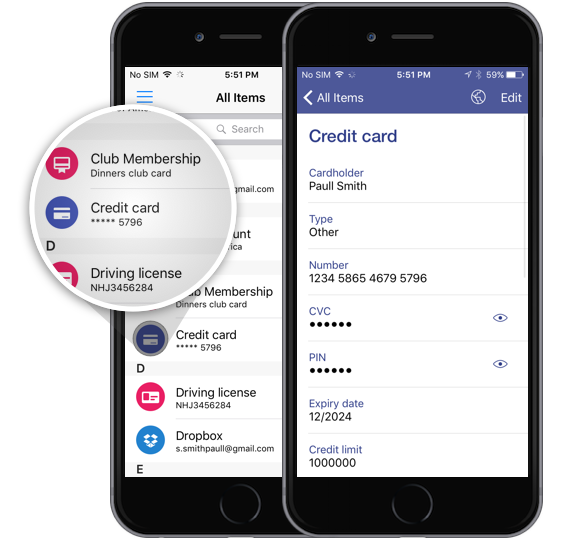 The Password generator, you've always wanted
The Enpass Password Generator you've been using till now was generating very strong passwords (it still does so but this was something you're not liking for pronounceable passwords). You can see down here what they looked like before
besf-xuqks-xanv-pe
Can we say them Pronounceable? No, not really! (Sorry! it was our shortcoming, but we are improving). But now with the version 5.3, we've introduced a efficient algorithm named Diceware in the Password Generator to generate more memorable, yet super strong passwords, like this one
ted-final-noun-deck-hurry
Really easy to remember, hunh! Not only this, we've also incorporated some tweaks to allow you to customize pronounceable passwords by adding an option to add digits and separator of your choice to produce something like
patti7$punish$3Card$Larry8$teem5
Please hold your urge to change all of them momentarily, until you've finished reading this blog.
Support for Watch OS 2
Yes, its Watch OS 2 and not 3. (We might be looking some moron to present this feature when the Apple is talking about Watch OS 3! Sorry guys! Please bear with us). Although the previous versions of Enpass were working fine with Watch OS 2, but still the support for some features were missing, like, you couldn't use Enpass on Watch if you're away from your iPhone.
Well, we've revived the app now (hehe), and with this version for iOS, Enpass now completely supports all the features of Watch OS 2.
Other Goodies
Well thats not all, we've now improved the Safari Extension, allowing users to customize all the fields of the item from extension itself, and also, an option to search in all item has been embedded, with which, you can easily search in all the items, instead of only the list you're in.
To know the other specifics, head straight to the change-log of iOS, and do please let us know how you feel about this update on our social channels Twitter/Facebook, and in the comments down below. For any complaints or suggestion of features, go to our Enpass Forums.