There's a special vibe at our office today, and the entire Enpass team is excited as we unwrap Enpass 5.0 for Windows 10, our first app on Universal Windows Platform (UWP). The universal app is available for Windows 10 tablets and PCs as well as for Windows 10 Mobile.
We know you too are excited like us. A faux pas last week had our beta app appear in Windows Store for everyone, and before we could roll that back, some of our users downloaded the app and sent us lot of love on Twitter.
So, what's new in this universal app for Windows 10? Go ahead and read about all the cool new features that we've brought for you.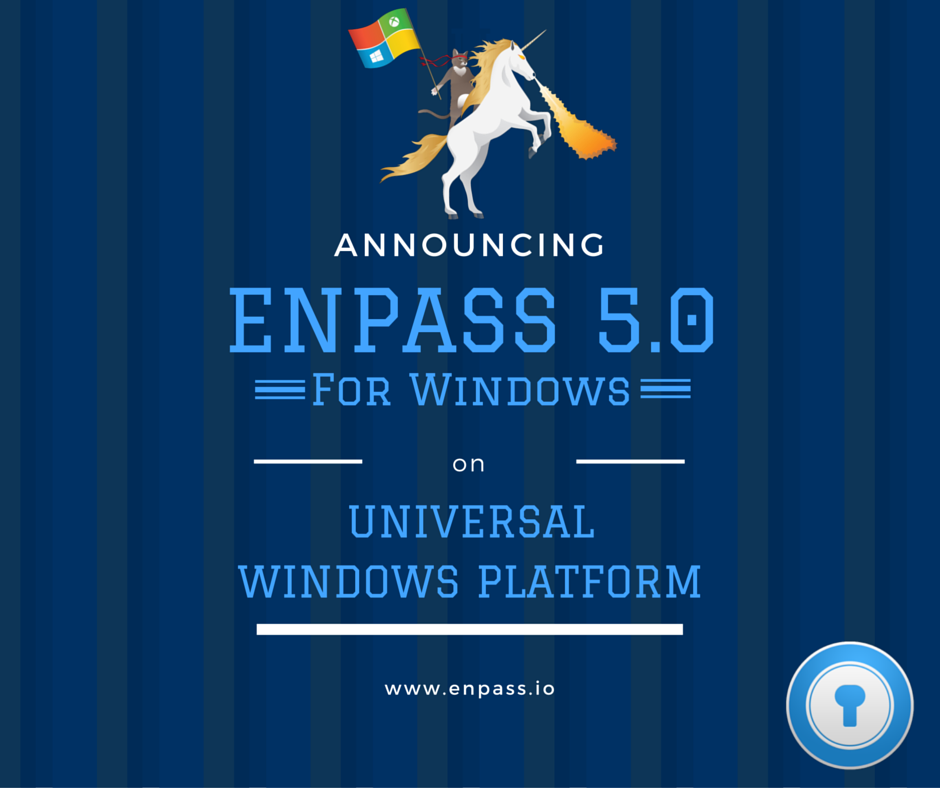 Well, hello, Windows Hello!
Windows Hello, currently in beta, is Microsoft's biometric authentication system for Windows 10. On supported devices (with Iris scanner), it provides a more personal way to login by just looking at your device.
We couldn't resist not bringing in support for Windows Hello to Enpass UWP app. If you have a Surface Pro 4 or Lumia 950/950 XL, you can quickly unlock the app using Windows Hello. Easy-peasy, Japanesy!
We're working to make it even better though. At the moment, you will have to enter the master password when you are starting the app fresh or after a reboot. Also, on some Windows Insider builds, while PIN authentication is available, Windows Hello authentication is not available for logging in even when enabled in Enpass settings. We are investigating it, and if it doesn't work for you, please drop us a line or add details on Enpass Forums.
The all-new refreshed UI
What's new with the UI in Enpass 5.0? Everything! The new universal app incorporates UWP design principles and offer both dark and light themes. A new sidebar, familiar to our Android and iOS users, has been added for easy access to your items and folders. But the Enpass browser extensions are only supported in the traditional Windows desktop app.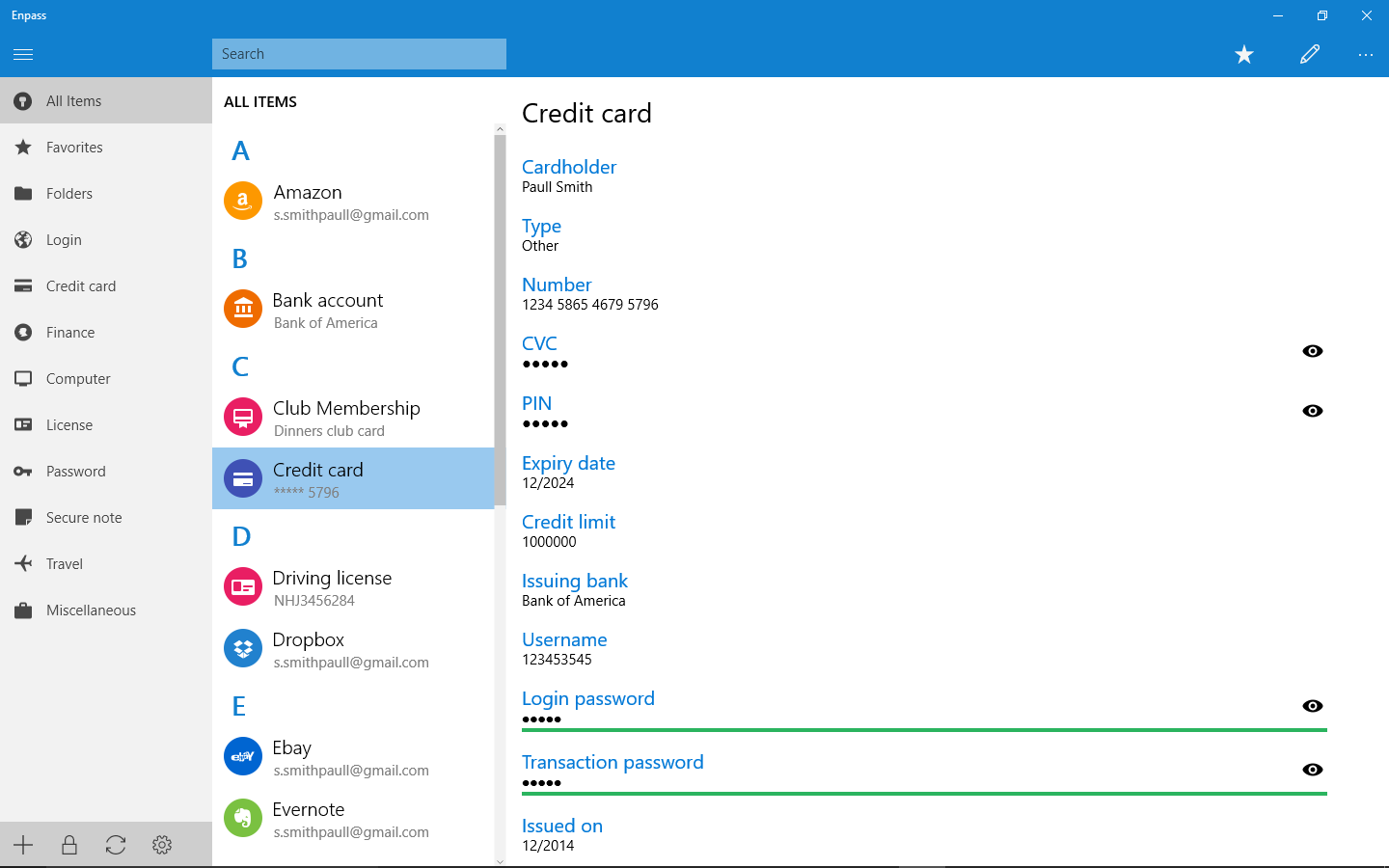 Along with these features, there's much more we've packed in this release. See the change-log for more details, and let us know your thoughts about the update in the comments below.
Don't forget to rate Enpass on Windows Store, and stay connected with us on Facebook and Twitter. You can also start a discussion with us, or participate in an existing one, at our new Enpass Forums.
Keep using Enpass, and stay secure.
With ❤ from everyone at Enpass