One of the fundamental driving forces for us at Enpass is being in sync with technology advancements and innovations that OEMs and platform companies offer across the world.
After the transition from desktop apps to mobile apps, the next avenue is wearables. With version 5.4.0 of the Enpass for Android app, we are bringing support for Android Wear, allowing you to easily access your passwords or important information on your smartwatch.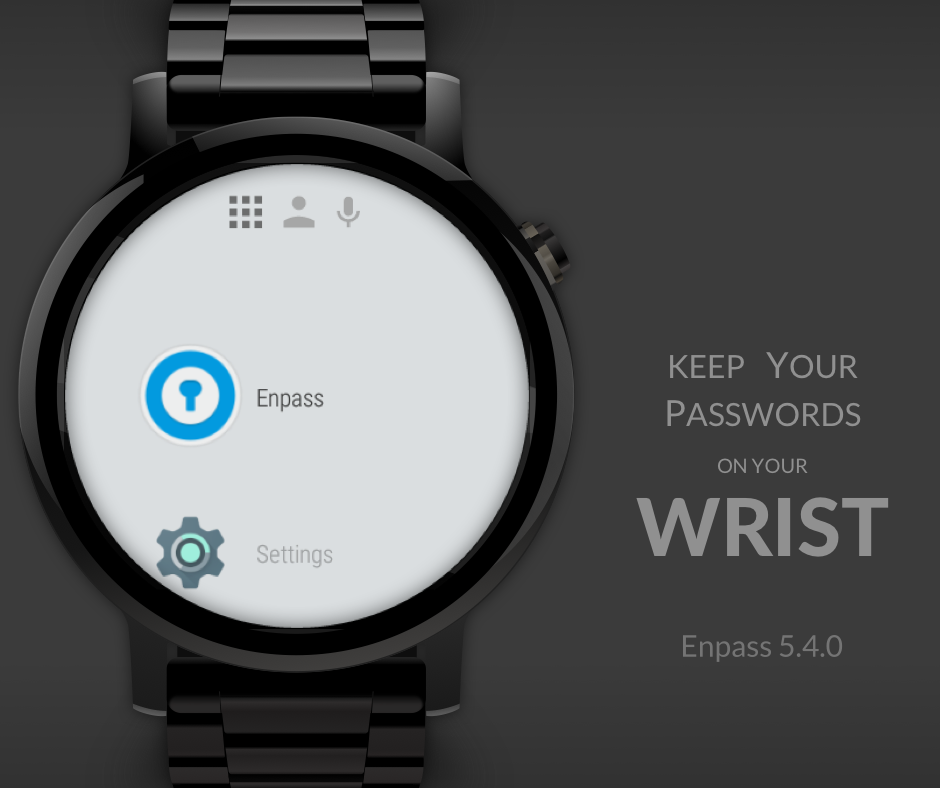 How to set-up Enpass on Android Watch?
Setting up Enpass on Android Watch is just a piece of cake. You need to follow these simple instructions described in the user-manual, and you're done. Easy-peasy 😉
Security of Enpass data on Watch
An Android Wear watch works through the Android smartphone it is paired with. It communicates securely only with that device over Bluetooth using the Android Wearable Data Layer API. To learn more about security, have a look at our user-manual.
Well, that's not all folks! Apart from fixing issues in syncing with Box and WebDAV, we've got some other improvements and changes too. To know the specifics, check out the complete change-log here.
Also, stay connected with us on Facebook and Twitter. You can also start a discussion with us, or participate in an existing one, at our Enpass Forums.
With ❤ from everyone at Enpass.