In today's digitized world where everything in morning starts with passwords, any kind of carelessness in security could be threatening! No doubt, using a password manager is a wise step towards better management of passwords but make sure you are using it accurately to get the best security. One of the common risk even if you are using a password manager is having vulnerable passwords. It could be like serving up data on a plate to bad guys. BTW, Enpass is now smart enough to do an audit of your passwords with just a click. Lets have a look.
Password Audit
Password Audit runs an internal scan and pops out all the uncertain passwords. Just a single click and you can fetch out all the Weak, Duplicate and Old passwords and repair them. Curious how to do it? Okay lets have a look at it's practical implementation.
Lets go practical with it
One of the Enpass user named Eric, volunteered to try Password Audit with his personal data & shared his experience with us (Thank you! Eric). Below are his experiences in his own words.
Weak Passwords
Under the Password Audit section, when I checked for my shaky passwords, I was surprised! 23 accounts in total were there with the weak passwords, including my eBay. So in no time, I started changing the passwords of every single account till the password indicator has shown the green color bar for each password.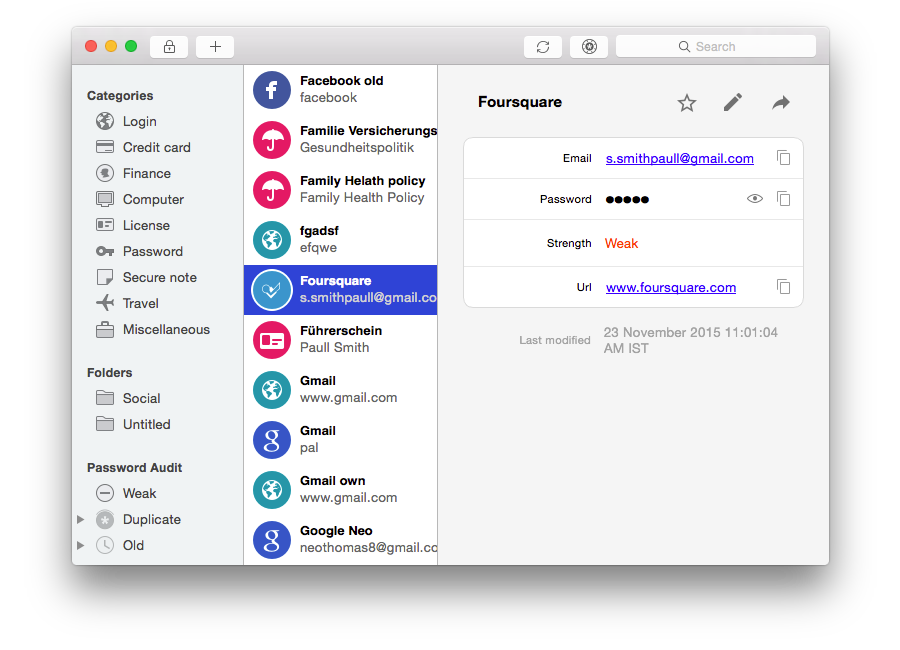 Duplicate Passwords
So I was done with the weak passwords thing and it was time to checkout my duplicate passwords. I found almost 33 accounts which were having exactly the same passwords. Just a single password leakage & I could've been in a lot of trouble. But again, Password Audit helped me to totally exterminate this risk.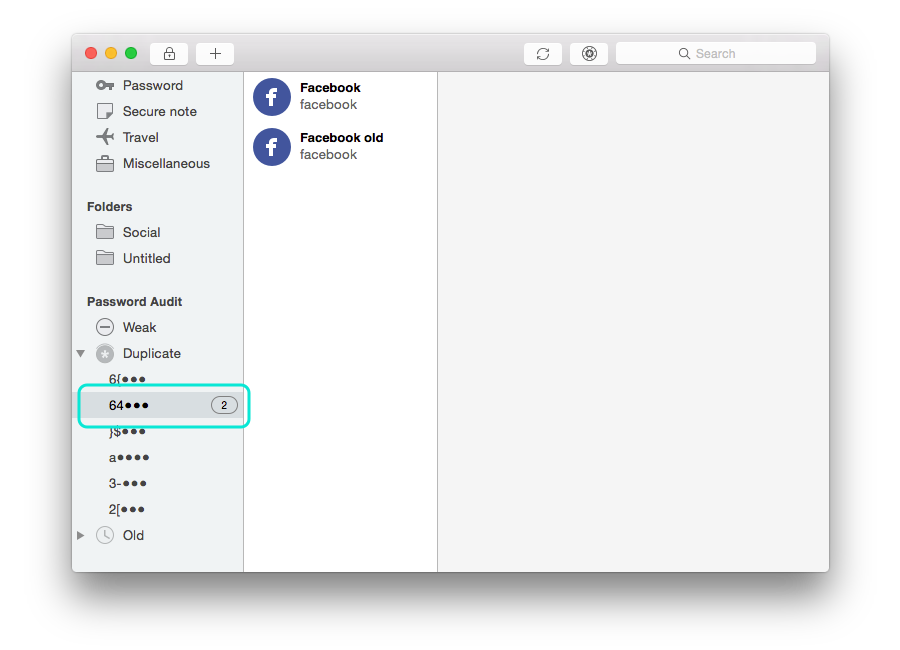 Old Passwords
This was the time to finally delve into my old passwords. When I checked the Old passwords, I felt the nostalgia all of a sudden. There were the accounts with years old passwords. And even the accounts that I use regularly were having the age-old passwords too. The strange thing was that there were so much vulnerability in my data security and I didn't even know it. But again with the help of Password Generator, I've updated my old passwords. And by doing this Password Audit I've completely removed the vulnerability from my Enpass data.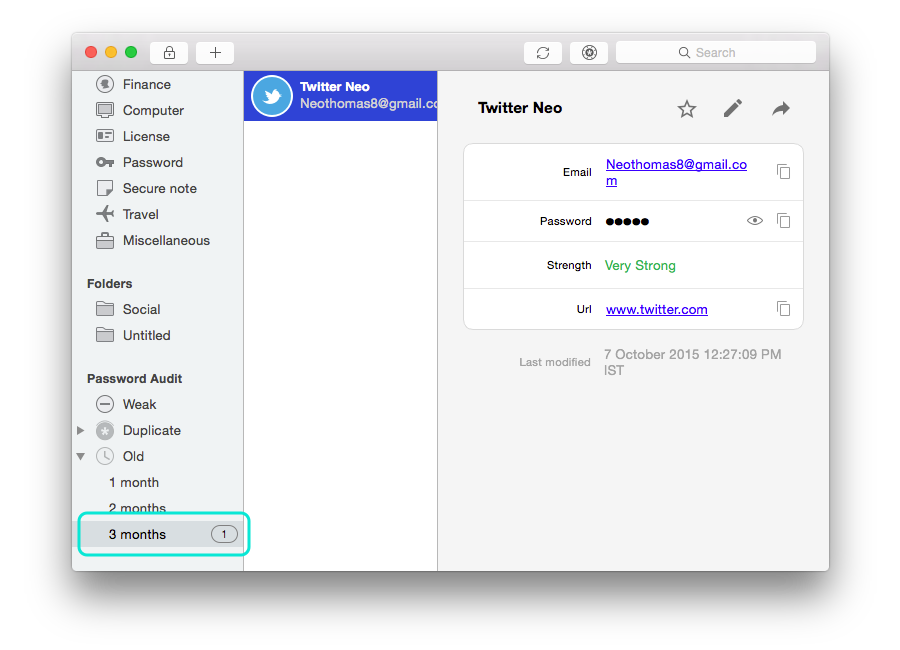 So what are you waiting for ??
Its time for you to do the Password Audit now and remove the vulnerability from your data security; from your life. Use Enpass Password Generator to replace your paralyzed passwords with strong and unique passwords. And also, don't forget to give a feedback. You know we love to hear from you. Add comment here, or visit us at twitter and facebook.