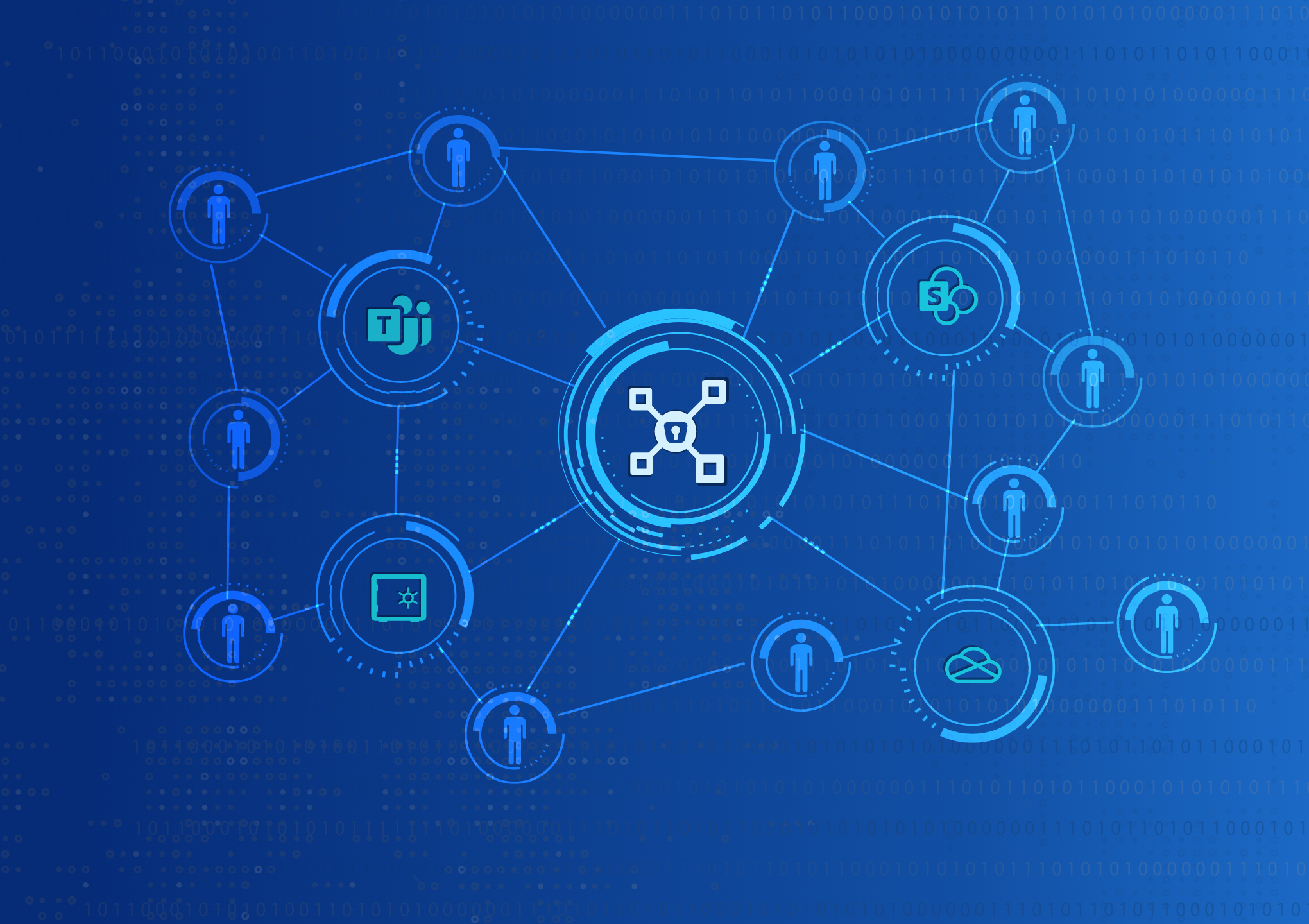 Enpass Business has always worked seamlessly with Microsoft 365, OneDrive and SharePoint, but Enpass Hub makes sharing the vaults you've stored in those services as simple as clicking your trackpad.
Enpass Hub is a suite of new features for Enterprise clients, and the Streamlined Vault Sharing feature makes it so simple to share passwords — with whatever permissions you choose — that it's easier to just show you a screenshot than to try to describe how it works: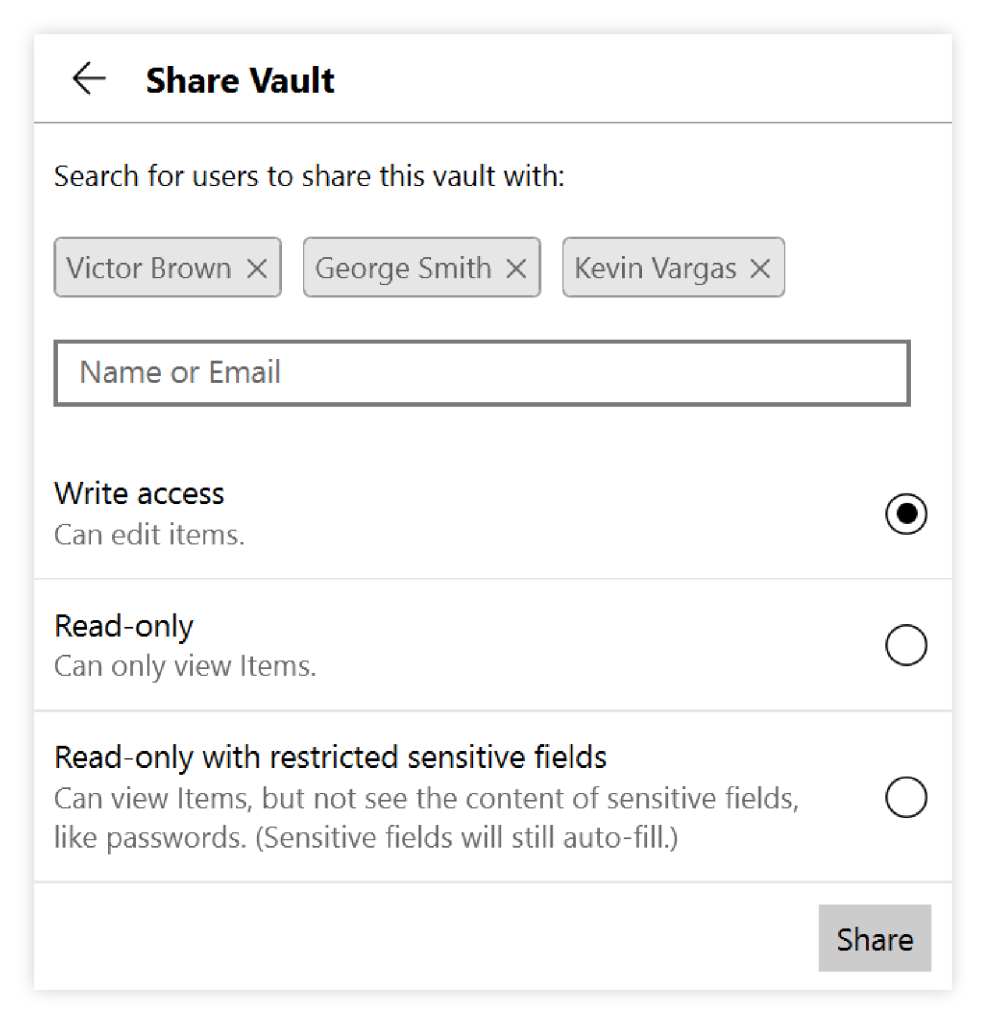 This is what you'll see in Settings > Vaults in the Enpass app after choosing a vault and clicking the Share icon. All you need to do is start typing the names of the colleagues or groups to share with (they will come up as you type), choose their permissions level, and click Share.
Your invitees will receive an email with a personalized link that will launch Enpass and mount the vault.
And BOOM. You're done.
No need to share vault passwords
Enpass Hub makes this super-simple vault sharing possible by storing encrypted keys for shared vaults on a self-hosted server, set up and secured by your own IT team — meaning you don't have to risk sending your vaults' access password to anyone. As long as the Hub recognizes their Enpass app as being part of your organization, their invitation is all they need. (Read more about adding shared Business vaults to your Enpass app.)
The Hub also enables admins to see which vaults are being shared, and by whom — not to mention monitoring the password health of all vaults throughout your organization.
No data leaves your organization
Of course, because this is Enpass, and not some other password manager, no data stored on the Hub is ever shared with us or anyone else. Your information stays within your organization, where it belongs. (Read more about setting up an Enpass Hub.)
Learn more about the other fantastic features of Enpass Hub, including Access Recovery for users who have lost their Master Password — or find out how to bring Enpass and its Hub to your organization.
Thank you for being a part of the Enpass community. We're confident that Enpass v6.9.0 will redefine your organization's security landscape, making it safer and more efficient.
As always, we can't wait to hear what you think of it. Please stop by our Enpass community on Forums or reach out on Twitter @EnpassApp, or on Facebook.
Stay tuned for more updates. Until then, happy password managing!