Here's an update that is sure to make Enpass users on iOS 8 and Yosemite happy. Enpass v4.0.5 for iOS 8 and v4.0.2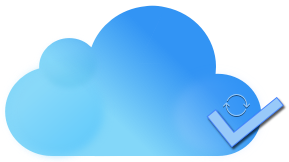 for Yosemite fix the much talked about sync via
iCloud Drive issue.
What was the issue?
In our previous blog, we asked you to wait until Yosemite's release before upgrading to iCloud Drive. But even after its release, Enpass users have been facing some trouble in establishing syncs via iCloud Drive. One could easily restore Enpass data using iCloud Drive, but efforts to sync proved futile. And that's what has been fixed in these updates. All you need is to enable iCloud Drive (that was first introduced at the launch of iOS 8).
Included Tidbits!
Enpass 4.0.2 for Yosemite comes with some UI fixes and language localizations namely, Czech, Dutch, Finnish, Greek, Hebrew, Japanese, Korean, Norwegian, Polish, Thai, Turkish, Ukrainian and Vietnamese. Also, the previous language localisations have been improved.
The upgraded (and full-featured) Mac version is available for free.