Thank you for your support for Enpass for iOS all this while that has keep our developers on the toes to take the next leap towards perfection. We've packed in too many new features and improved performance even more, so buckle up your seat-belts as we take you on a ride with Enpass 5.0 for iOS in this post.
A Refreshed UI
Enpass 5.0 features an all new user interface to make your Enpass experience more seamless and intuitive with the rounded icons and colors upping the visual appeal. We've moved all the Actions for any item to the bottom of detail page to offer a better and cleaner UX.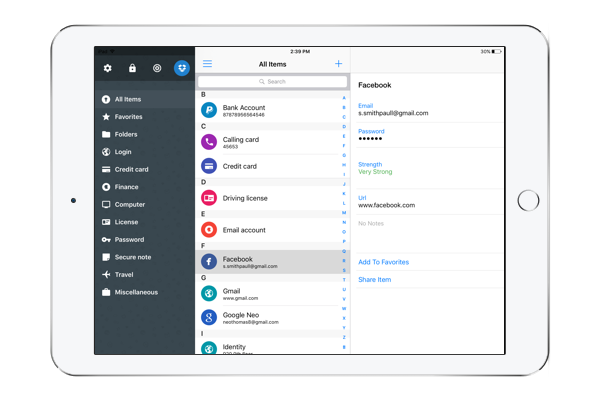 Spotlight Search
Spotlight search helps users find things quickly, and with iOS 9, Apple allows developers to enable searching in the content of apps.
Enpass 5.0 takes full advantage of the capability and allows you to search your Enpass items right from the Spotlight. To allow Spotlight to search in Enpass, you have to enable it via Settings -> Customize -> Spotlight Search.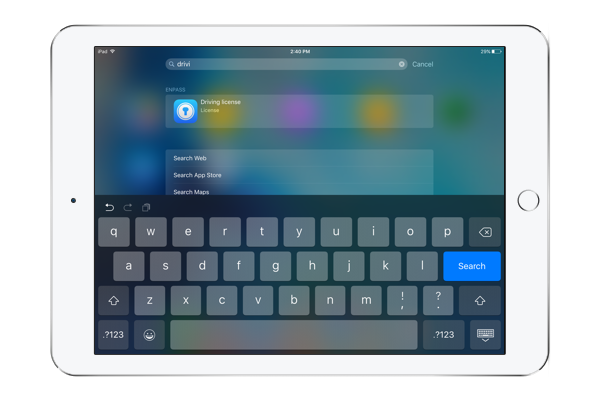 3D/Force Touch
With iPhone 6s and 6s Plus, Apple has introduced an entirely new way to interact with your phone with the phone sensing how much pressure you apply to the display.
Of course, we got working too. Enpass is now capable to detect your firm touch to show Quick Action menu to directly search and create a new item in Enpass.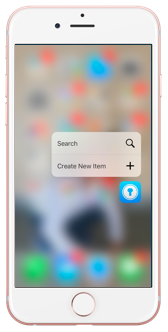 Slide Over
Slide Over is a new iOS 9 feature for iPad that lets you swipe from the right edge of the screen to bring up another app on top of the one you are currently using.
While using any app in your iPad, you can swipe from the right and choose Enpass from the list and Enpass will open up in the slide over side-bar as secondary app in iPhone-like format.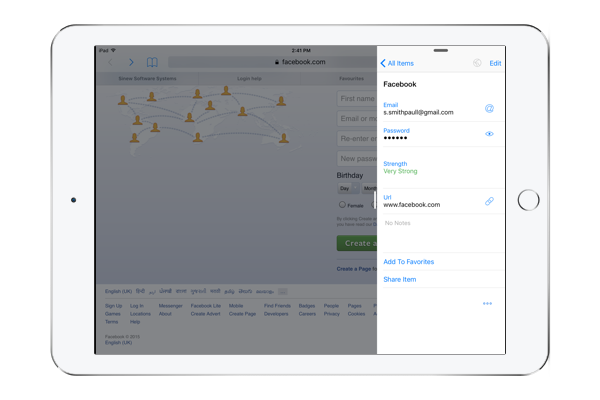 Split View
Finally, with iOS 9, Apple took iPad's multitasking capabilities to a new level and with Split View, allows one to work on two apps simultaneously – side by side.
If you'd like to use Enpass concurrently with any other app, first open it in Slide Over sidebar and pull the vertical line present in the bar to the left, and voila! This will let you use both apps in Split View.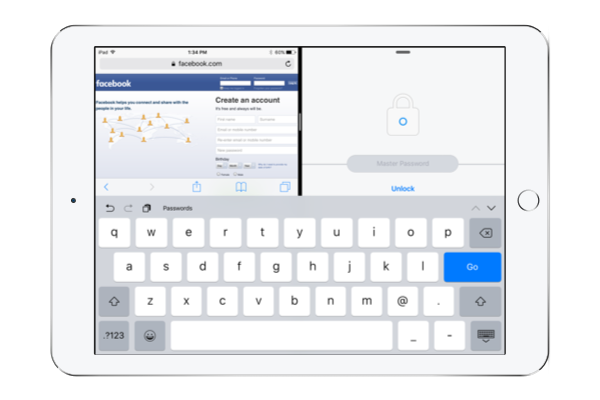 More Fun with Browsing
For most users, browsing is the time when you need to juggle between your passwords very frequently. In this update, we've worked on improving the Enpass Safari extensions to make it more seamless, and efficient.
Auto-Submission of logins
Likewise extensions on Desktop, Enpass on iOS can auto submit the details after filling; both in Enpass and Safari browser.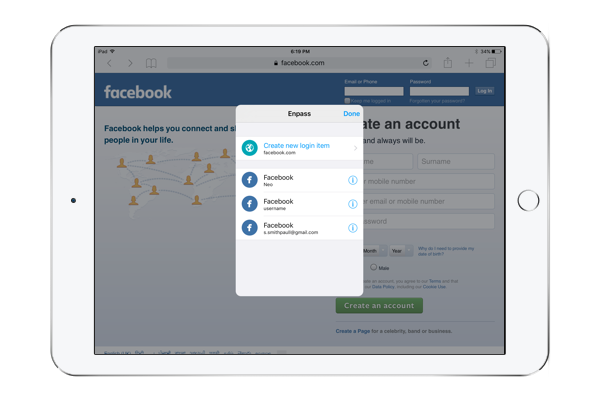 Saving new item
Unlike previous version where the new entries could only be added from the Enpass app, this update lets you do so while browsing too. All you have to do is just tap Enpass extension icon in Safari browser and select Create new login item. Fill in the new details and save the item directly into Enpass keychain.
Editing item
Enpass extension in Safari now also lets you edit an item in place. Just invoke Enpass extension on any page and a list of items matching with same domain will appear, where you can edit any of them by simply clicking the ⓘ button appearing beside that. Note that you cannot edit the Note and Field label of the items from there.
Change Category & Field Reordering
Now just like the dektop versions, you can change the categories and re-order the fields of any item.
What Matters for us is Your Love!
Give Enpass 5.0 for iOS a whirl, and share your experience with us in comments below. If you have any issues or feedback, drop in a line at support@enpass.io and stay connected with us on Facebook and Twitter.
Keep using Enpass, and stay secure!