Holi, or होली, is a spring festival primarily observed in India and other regions of the world with significant populations of Hindus or people of Indian origin. In recent years, the festival has spread to Europe and North America as a spring celebration of love, frolic, and colors.
We at Enpass are looking forward to this free-for-all carnival of colors, and what better way to indulge in the festive spirit than having more of you join our community.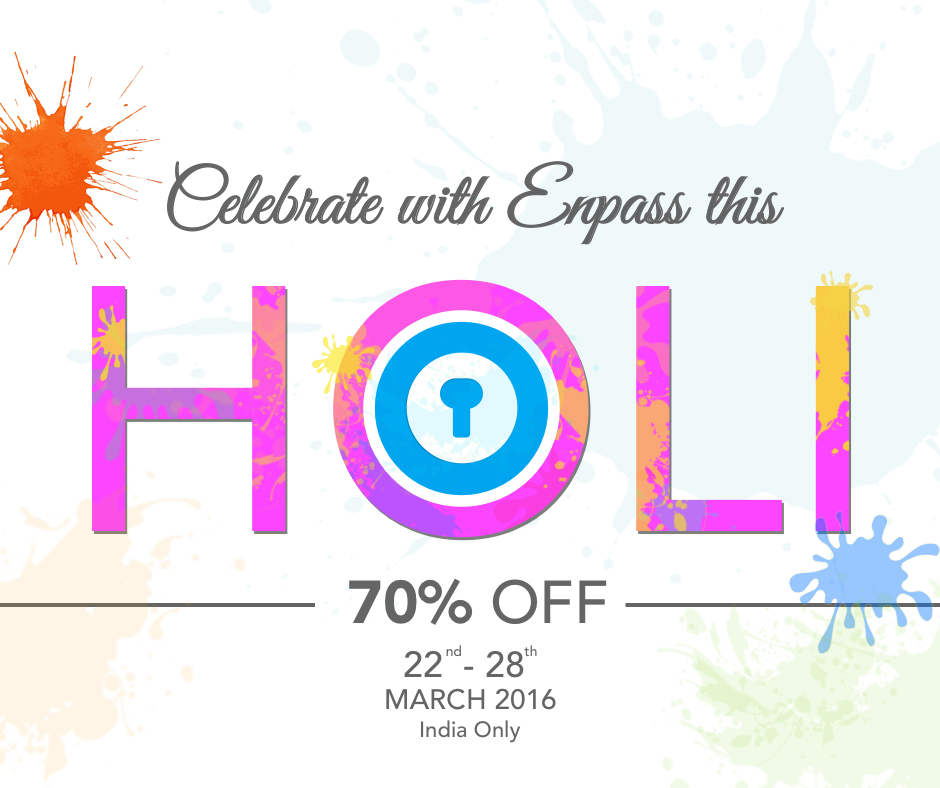 This Holi week (March 22-28, 2016), Enpass pro version would be available at 70% discount on Google Play Store, Windows Store and BlackBerry World from their regular price of $9.99 – only for our friends in India. We would've loved to extend the offer to our friends on iOS too, but Apple doesn't allow modifying price of an app for a specific market.
So, grab the offer, and spread the word around, while we color each other and chase them with water guns and water-filled balloons!
Photo Courtesy: Steven Gerner