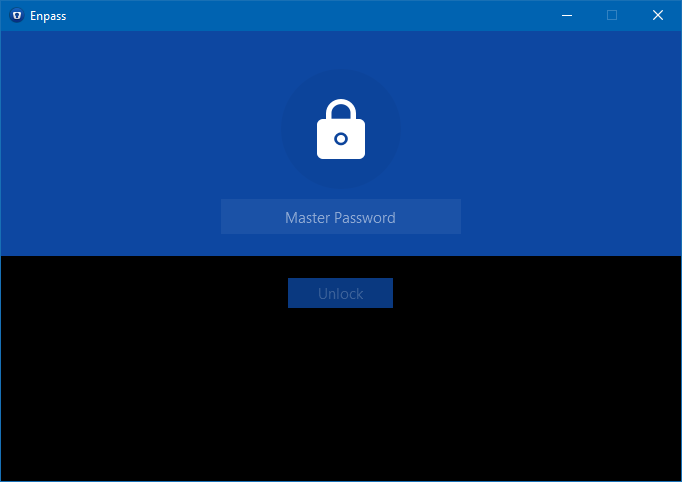 A couple of months ago, we released our most significant upgrade ever. Enpass 6 received a lot of appreciation and positive feedback from our community of over a million users worldwide which encourages us to continue to work towards offering one of the best password management solutions.
The Enpass app on Windows 10 has had a few changes in the last couple of years as a result of the evolution of the platform – the introduction of Microsoft Store (previously, Windows Store), the in-the-works Universal Windows Platform, Microsoft Edge introducing support for extensions, and the end of support for Windows 10 Mobile. We've tried to take the best way possible to develop and evolve the product and move forward but, of course, some of the product decisions had mixed reactions.
As we built Enpass 6 from the ground up, we also revisited our Windows strategy looking forward to the next generation of devices as Windows 10 evolves. Microsoft Store didn't allow us to restore licenses of erstwhile paid users, and we're sorry that this left a few customers sour. If you have any concerns regarding this, please drop us a line at support@enpass.io.
Moving forward, we introduced a Premium version of Enpass app for Windows 10 via an in-app purchase. However, unlike mobile apps on Android and iOS, the free version of the app does not limit users to 20 items. It's a fully-functional version and packs in new signature features like Multiple Vaults that we introduced with Enpass 6, and support for browser extensions.
However, we now offer a bunch of premium features to enhance your experience – a Dark Theme, ability to create your own categories and templates, as well as support for Windows Hello. Available as an optional in-app purchase, the Premium features can be unlocked with a one-time purchase.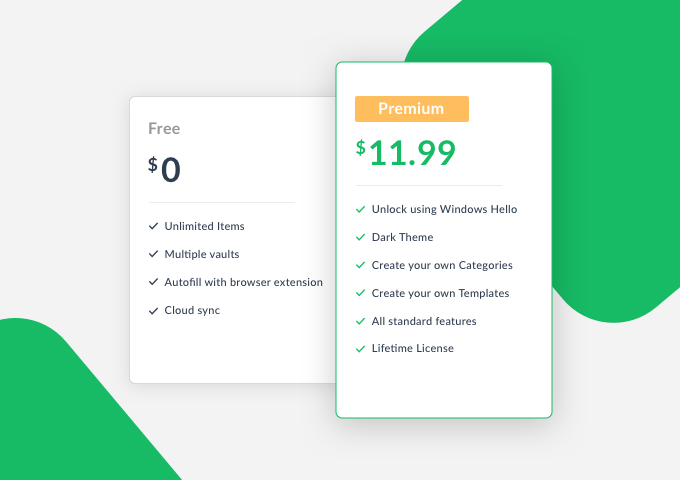 Of course, we also have a traditional Win32 app available for download from our website. It offers the same feature set as the free version of the app available on the Microsoft Store and is intended for users on older versions of Windows where the Store wasn't available.